Kampala Institutional and Infrastructure Development Projects (KIIDP)
This project is widening and upgrading roads and drainages in Kampala. It also is easing revenue collection, house and road location. The project continues to improve urban mobility and inclusive economic growth.….
read more about the project
WHAT'S NEW

Community Participation in City Development - Landowners permit road construction at no Cost.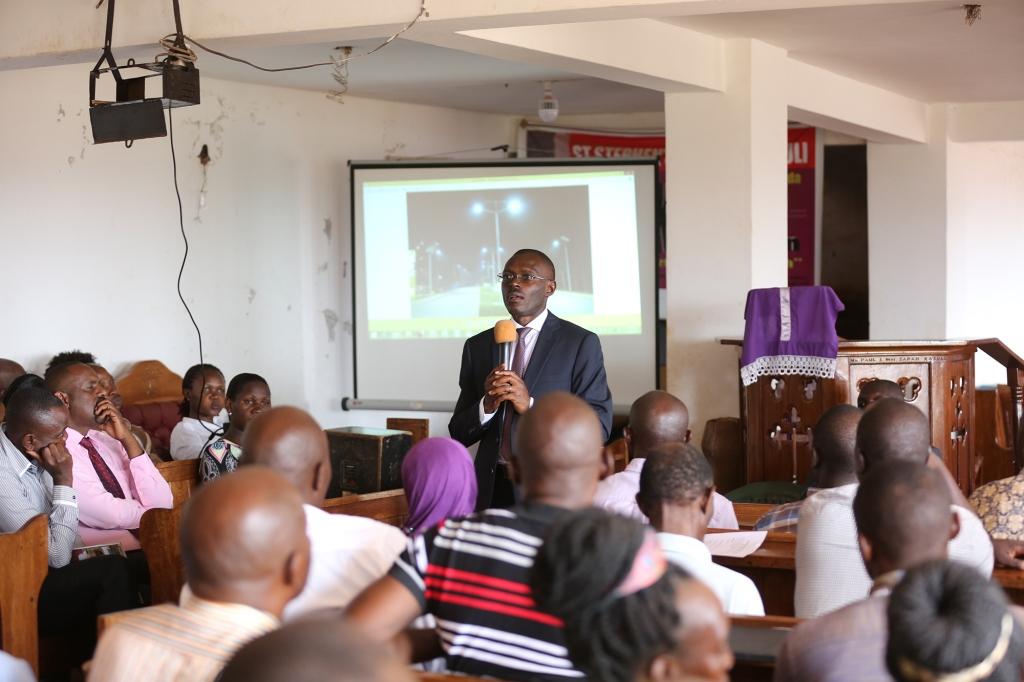 Do you live or run a business near a road which is not tarmacked? You will agree that regardless of weather (rain or shine), your business is either disrupted, or your property damaged. At the same time, your own, family and client's health is threatened by exposure to dust or stagnated water.
Cognizant of this, land and property owners around Kampala are providing space on their land for road construction. This decision was reached by community leaders, property owners and the KIIDP Project team.
Firstly, due to Government of Uganda resource limitations to fully finance compensation within a given timeframe. Secondly, because all designs for these roads are ready and construction funding from the World Bank is available for a limited period. Lastly, land and property owners are motivated to freely allow road construction through their land because the value of their properties will increase. As much as their health and wellbeing.
So far, four communities have consented for road construction to start, namely Acacia Avenue-Kololo, Kulambiro,Bunamwaya and Lukuli