PICTORIAL
THIS PROJECT IS EASING TRAFFIC FLOW ALONG THREE NEWLY COMPLETED JUNCTIONS: Fairway, Kira-Bukoto, and Bwaise Junction. More junctions are still under construction along Makerere Hill road, and Bakuli-Nankulabye-Kasubi road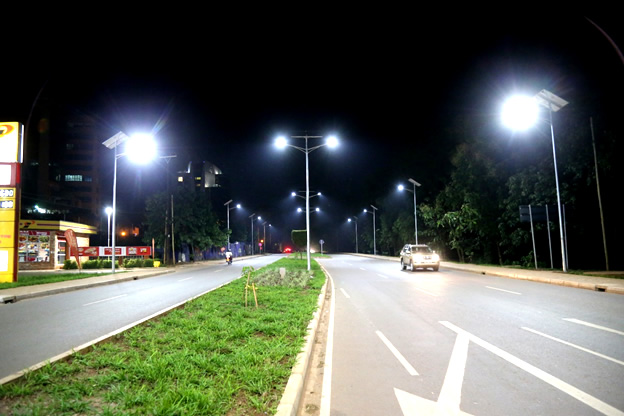 New Fairway Junction is wider, marked, well lit with safe pedestrian walkways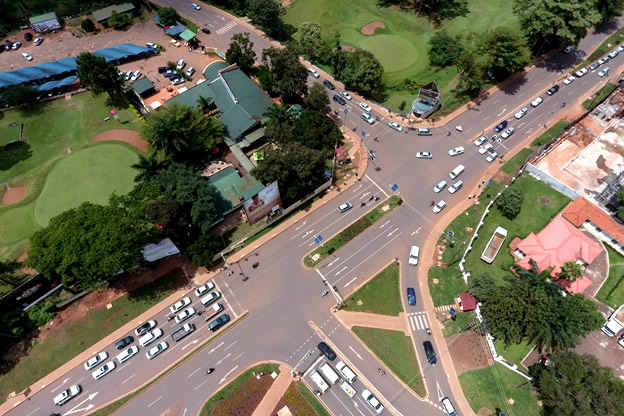 Fairway Junction has tremendously eased the flow of cars, hence saving time, and reducing fuel wastage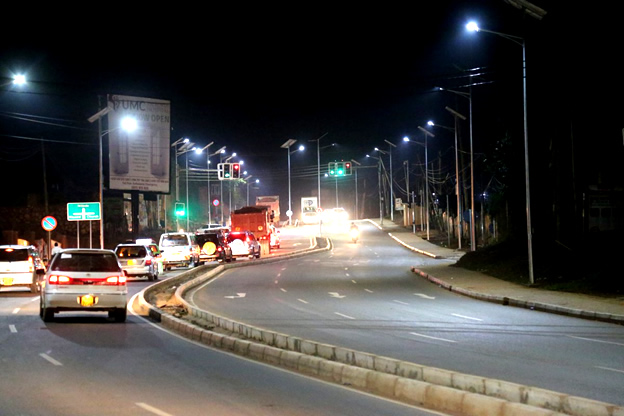 Kira Bukoto Junction ably serves neighborhoods of Kisaasi, Ntinda, Bukoto by reducing travel time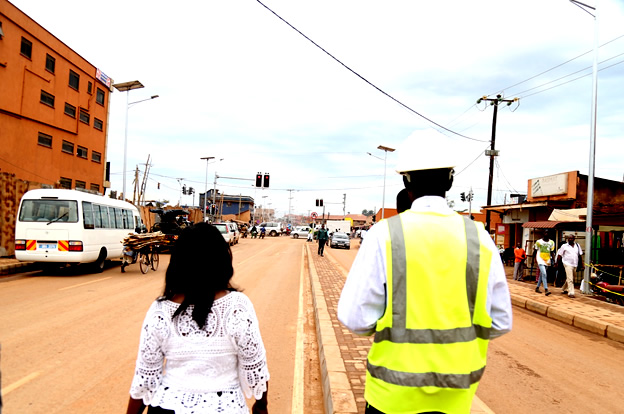 Bwaise-Mambule Junction set free from persistent traffic jams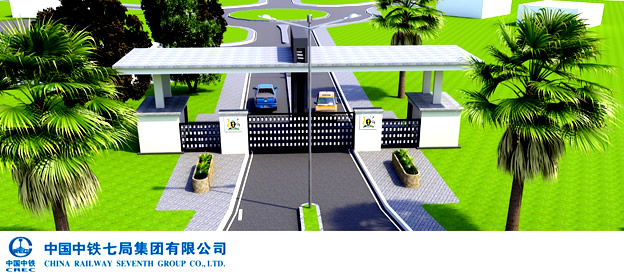 Makerere Main Gate will have a signalized junction to increase the flow of traffic and safety for pedestrians
STREET NAMING AND HOUSE NUMBERING: Through this project, there has been progress in creating city addresses to ease location of businesses and premises for better service delivery. Similarly, named streets and numbered houses make it possible for quick response during emergencies, such as fires, robberies, or medical evacuations.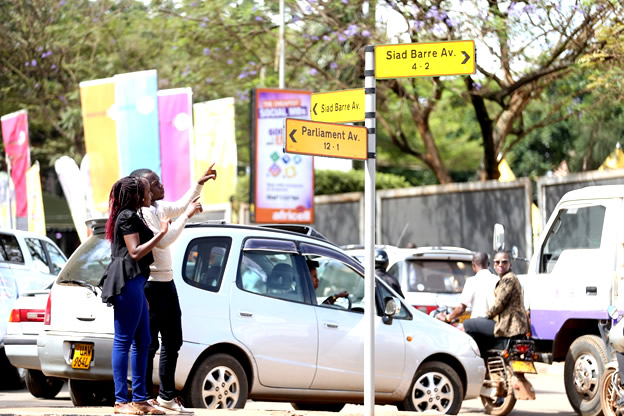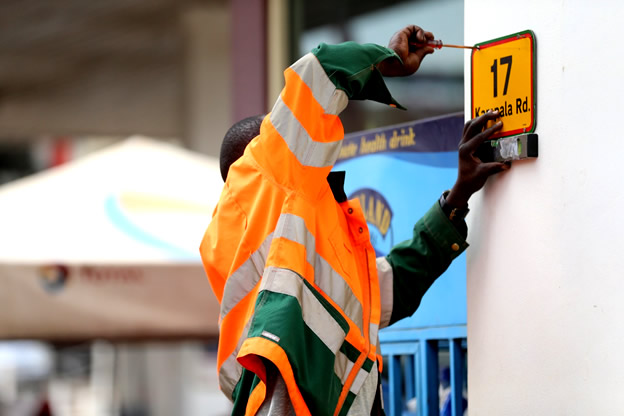 PROPERTY EVALUATION: The exercise facilitated by this project is assessing buildings in Kampala to ensure fairness to all property owners. All monies collected from property rates shall be used for providing services such as road construction and maintenance, street lighting, garbage, etc.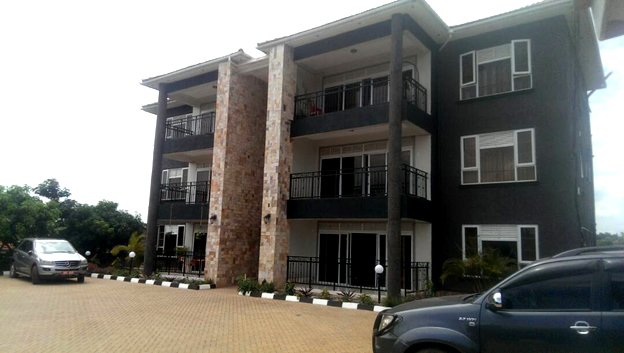 PUBLIC ENGAGEMENT: This project is highly community driven to ensure all project activities fully involve and benefit communities. Secondly, the project works through political, religious, cultural leaders and media to reach residents of Kampala with project information for enhanced city infrastructure and services.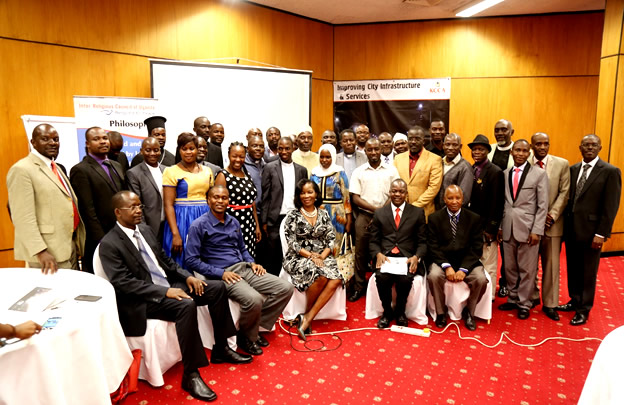 Religious Leaders agree to relay messages through sermons for improved protection of public infrastructure and adherence to city regulations.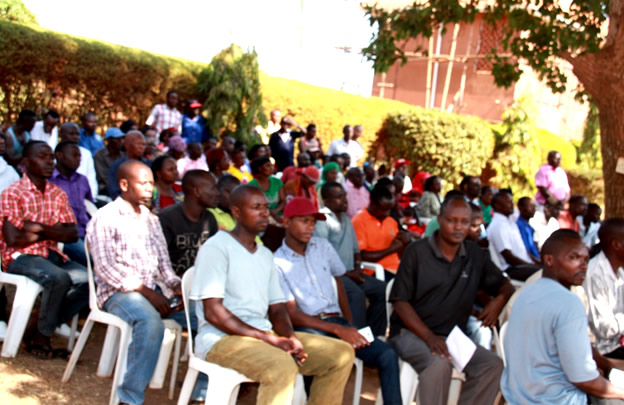 Communities allow the construction of new roads on a portion of their land at no cost to the Project.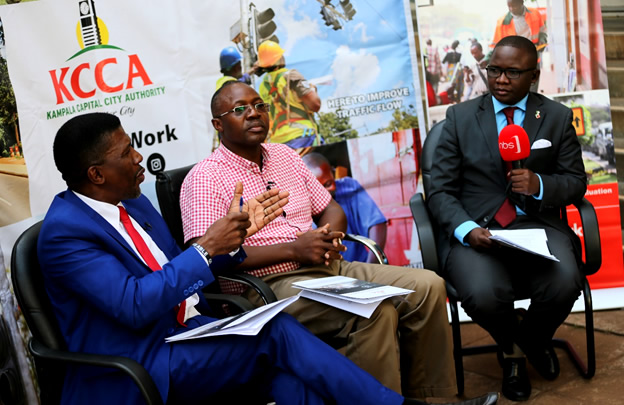 The Project Team in partnership with political leaders such as Mayors, engage and receive feedback from the public through radio and TV talk shows.