City wide inclusive sanitation program, CWIS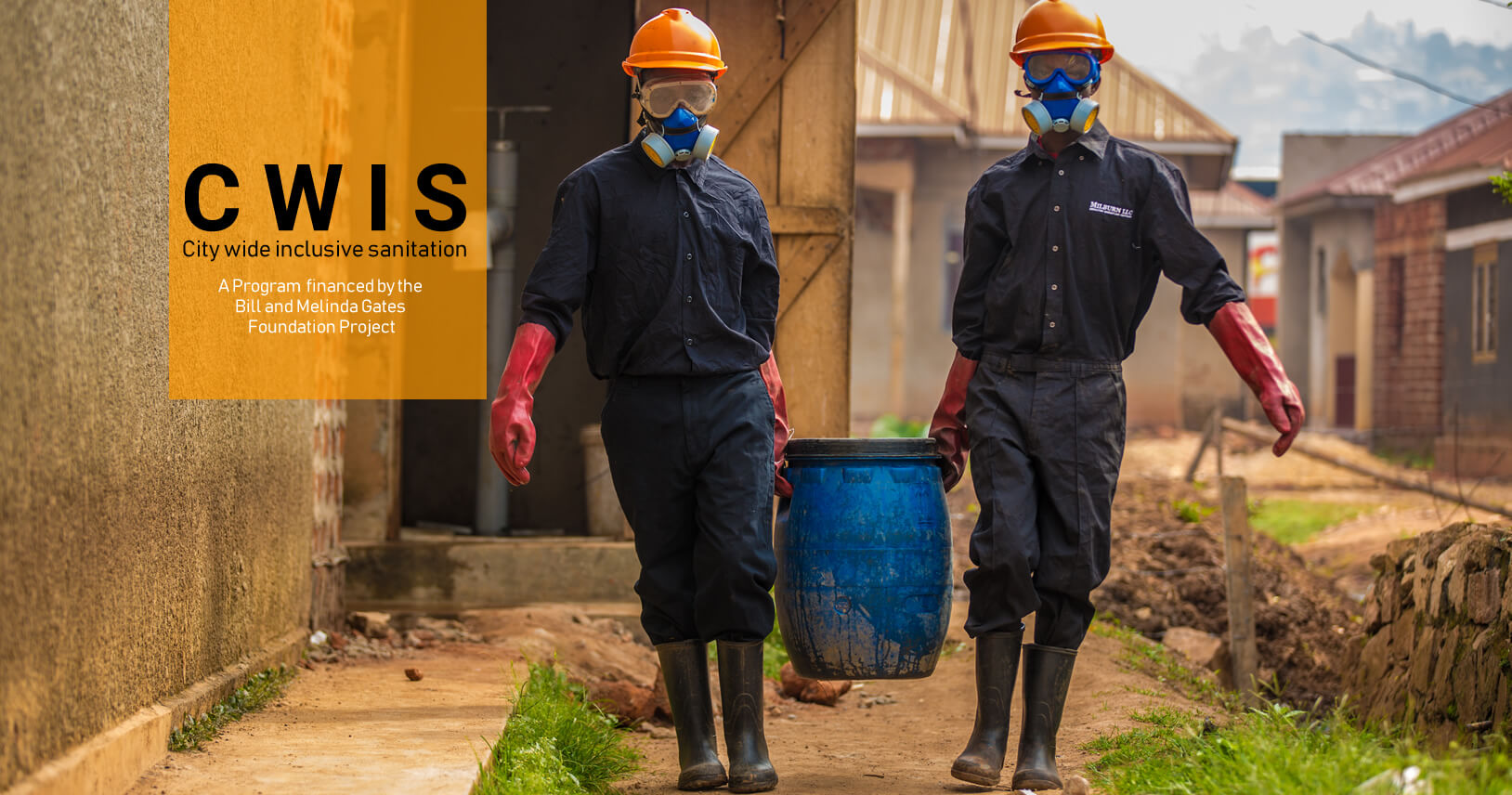 Kampala Capital City Authority (KCCA) is implementing the City Wide Integrated Sanitation (CWIS) Program; a continuation of the recently concluded phase two (2) Kampala Faecal Sludge Management (KFSM) Project on Improving Faecal Sludge Management for On-Site Sanitation in Kampala City. The CWIS Program is being financed by the Bill and Melinda Gates Foundation Project through a grant of USD 4,430,827 over a period of four years with a commencement date of January, 2019.
The Program's objective is to "Upscale Faecal Sludge Management (FSM) services in Kampala City through catalytic investments to increase access to improved onsite sanitation services (OSS) by primarily targeting underserved urban poor households, public institutions and the increasing transient population including refugee communities".
The scope of the CWIS Program aims to consolidate and upscale FSM in Kampala City and Metropolitan municipalities by investing in;
Citywide approaches to increase to 80%, the volume of feacal sludge safely managed city-wide by the end of 2022 through investments in NSS delivery models targeting the transient population, increasing Private sector participation and adoption of scalable and innovative technologies.
Equitable interventions to increase to 60%, the volume of feacal sludge in informal settlements that is safely managed by 2022 with emphasis on the urban poor, increased access to improved household sanitation and, social and sanitation marketing approaches to create sustainable FSM demand-supply chain products and services
Strengthen the Regulation for Citywide Inclusive Sanitation services by; developing a spatially differentiated model to define minimum sanitation service levels on a citywide scale and strengthening capacity of community-led sanitation improvement approaches.
Establishing a framework for women participation in decision making and entrepreneurship in Sanitation by assessing baseline conditions and putting in place forums that specifically steer inclusion of women in the sector at all levels and along the entire chain.
Establish a Knowledge management, Learning framework and model for inclusive urban sanitation to share scalable models and technologies that can be replicated across the country. Furthermore, the KCCA model will be used to inform policy at national level, build capacity of other municipalities and inspire research to close service gaps.
CWIS LINKS
Kampala's Readiness for AfWA 2020