KCCA LAUNCHES NEW ROADS
PUBLISHED — 25th, January 2022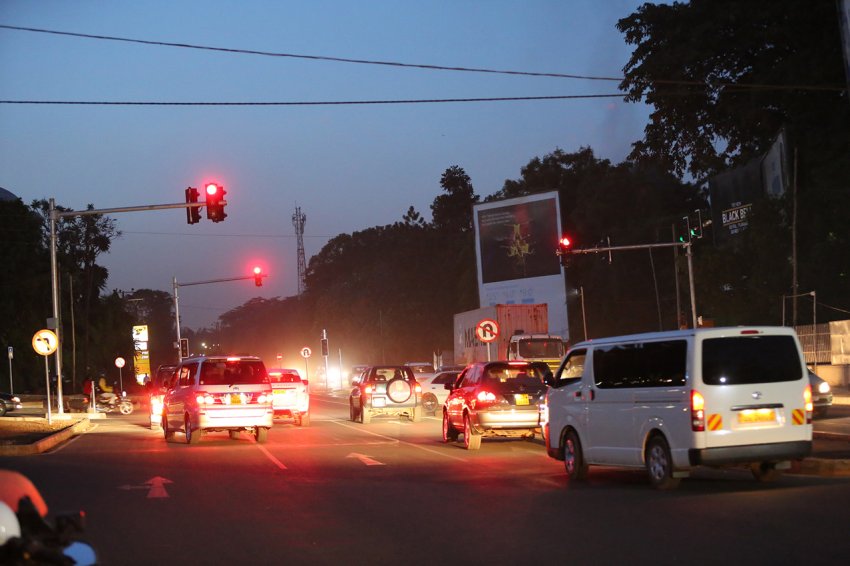 Over the years KCCA has put emphasis on improving urban mobility and connectivity in order to spur economic growth in Kampala and Uganda. Today, KCCA has a tarmacked road network of 646 kilometers of roads in Kampala.
A number of these roads were constructed with funding from the World Bank and the Government of Uganda, under the Second Kampala Institutional and Infrastructure Development Project (KIIDP2) which ended in 2021.
These roads are wide, tarmacked, some have double lanes in each direction, junctions fitted with traffic lights, walkways, street lighting, and road signs to guide motorists and pedestrians.
New roads completed
The roads reconstructed and upgraded to tarmac under KIIDP 2 were completed in two phases - 2018 and 2021. A few of these roads still have outstanding minor works which are being fixed by the contractor - within the defects liability period of a year. The roads are as follows: -
Roads completed in 2021 are:
Upgrading of Kulambiro Ring road & Najeera Link;
Reconstruction of John Babiha (Acacia) Avenue
Reconstruction of Nakawa-Ntinda Road
Reconstruction of Windsor Crescent,
Reconstruction of Factory Lane
Reconstruction of Enterprise road
Reconstruction and upgrading of Kabuusu- Bunamwaya –Lweeza road
Reconstruction of Lukuli road,
Reconstruction of Gava Road
Reconstruction of Lukuli Link
Upgrading of Ttuba Link - nearing completion 2022
Upgrading Bulabira ring - nearing completion 2022
Upgrading Katale road
Upgrading Ngobe road
Sixteen (16) Junctions with Traffic signals:
5 junctions along John Babiha (Acacia) Avenue,
5 junctions along Nakawa-Ntinda,
2 junctions along Lukuli,
1 junction at Kasubi
3 junctions along Kabuusu-Bunamwaya –Lweeza road)
Roads Completed under KIIDP2 by 2018
Improvement of Kira road Bukoto,
Upgrading of Mambule road,
Reconstruction of Makerere Hill road
Reconstruction Bakuli-Nakulabye-Kasubi road
Twelve (12) junctions were fitted with – traffic lights, push buttons for pedestrians and signage, Namely
Fairway junction
four (4) junctions along Makerere Hill road,
three (3) junctions along Kira road,
(1) junction Bwaise – Mambule along Bombo road,
three (3) junctions along Hoima road (Bakuli– Nakulabye section).
Recognitions and Appreciation from the Executive Director
Kampala Capital City Authority - KCCA.
I thank the communities around the new roads - for supporting the construction of roads.
I recognize and appreciate individual property owners or landlords who allowed KCCA to use a portion of their land to construct the road, at no cost or without payment for the good of the community. These are the communities of Kulambiro ring road, Kabuusu-Bunamwaya-Lweza, Lukuli road, Bulabira ring road, Tuuba Kungu road and Najeera Link.
I appreciate and thank the community leaders, the LCs, the Community Grievance Redress Committees for mobilizing residents to support road works; and the acquisition of land for road construction.
I do appreciate the leadership of the districts of Wakiso and Mukono for collaborating with KCCA to jointly increase the road network and connectivity to further tackle traffic congestion in the greater Kampala.
KCCA is proud to hand over Najeera Link (plus Bulabira, Tuuba-Kungu in early 2022) to Kira Municipality to manage and maintain the road. Similarly, KCCA is handing over the Lweza section of road to Wakiso Sabagabbo to manage.
I do appreciate the Contractors, the Engineering consultant, the KIIDP 2 Project team and KCCA Engineering team for ably implementing the project which is evident in the roads we launched.
Take Away Message:
I urge residents of Kampala to continue supporting KCCA's efforts in developing the infrastructure of the city.
I call upon each one of us to protect and guard the new roads. Report anyone who steals or vandalizes street lights, and road signs to your nearest police post.
Please observe traffic signals at junctions to avoid accidents and obstructing other road users. Pedestrians should use the walkways and use the pedestrian traffic signs to safely cross junctions.