KHARTOUM STATE GOVERNOR MR. AHMED OSMAN VISITS KAMPALA
PUBLISHED — 8th, March 2023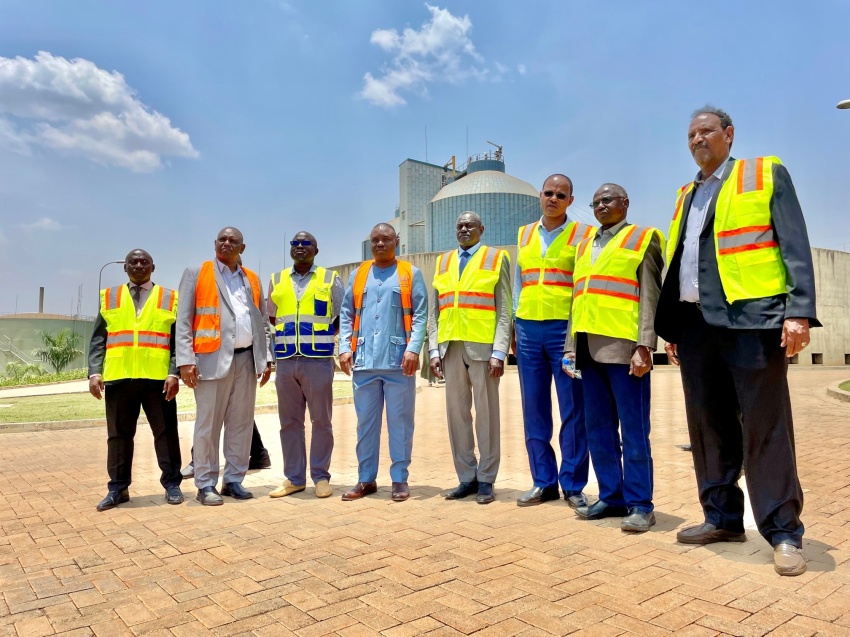 The Lord Mayor of Kampala His Worship Erias Lukwago is hosting the governor of Khartoum State in Sudan, Mr. Ahmed Osman Mohamed Ahmed, who is in the country for a working visit.
Mr. Ahmed is leading a 10-man delegation of Sudan officials who are in Kampala on a 3-day benchmarking visit. The team arrived in Uganda on March 7, and will be leaving on March 10.
On Wednesday, the delegation had a tour of the city, with visits at the Independence monument, followed by Gaddafi Mosque, the Kabaka's Palace, the Royal Mile and Bulange –Mengo.
After the tour, the team headed to the National Water and Sewerage Corporation (NWSC) waste treatment plant in Wankonko, Kampala.
Lukwago commended the team from Sudan for identifying Kampala City for their benchmarking visit.
"We are happy to host this delegation. They are here to see how we handle our sewage, how we deal with issues of sanitation, road infrastructure among others," Lukwago said.
He revealed that a team from Kampala would also be going to Khartoum to learn from their best practices.
"We shall visit them and learn from them on how to put our city on another level. Learn from each other on greening the city, physical planning and public transport," Lukwago said.
H.E Ahmed Ibrahim Ahmed Awadelseed the Ambassador of Sudan accompanied the governor during the tour.
Others are Mohamed Ali Ahmed Sharif – Executive Director Khartoum State, Mukhtar Omer Sabir Mansour Director Roads and Bridges Authority, Montasir Mamoun Mustafa Hassanein Director Sewerage and Sanitation Authority, Yasir Babekir Almasaad Babekir Protocol Officer and Musab Ali Addelkarim Elmahdi Media Person.
Others are, Brig. Faisal Altayeb Ali Military Attaché, Elsadiq Abdalgadir Abdalla Mohamed Counselor and Rodwan Abdelrahman Mahamoud Makki Head Liaison.
The team will on Thursday, March 9, 2022 hold a meeting with the Lord Mayor and the KCCA leadership on future working partnerships.