CITY HALL CLINIC RECEIVES OFFICE OF THE YEAR AWARD FOR EXCELLENT CLIENT SERVICE
PUBLISHED — 12th, October 2021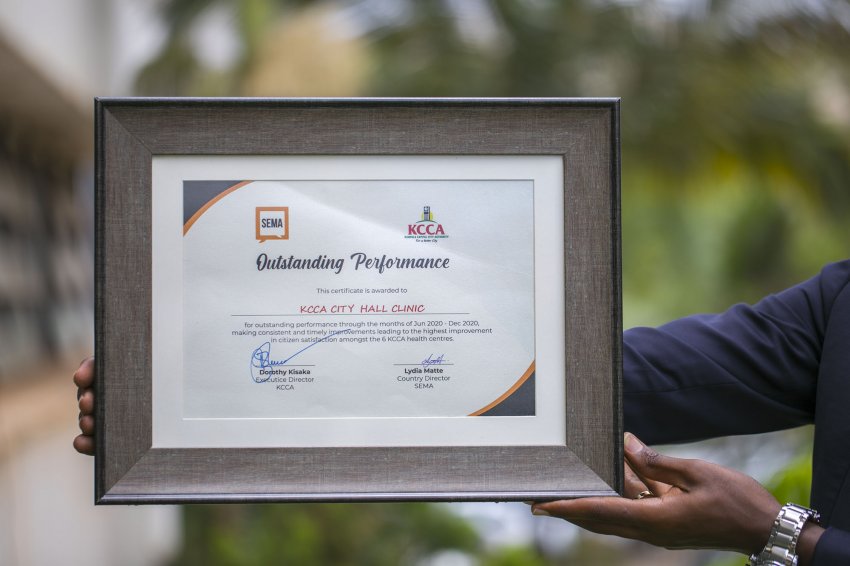 City Hall Clinic has been recognized and awarded by SEMA for its outstanding performance for the period of June 2020 – December 2020. The Clinic
made consistent and timely improvements in Client management which led to the highest improvement rate in citizen satisfaction among 6 KCCA health centers in Kampala.
The awarding entity has worked with various KCCA health centers collecting information around client satisfaction following their experience when receiving services.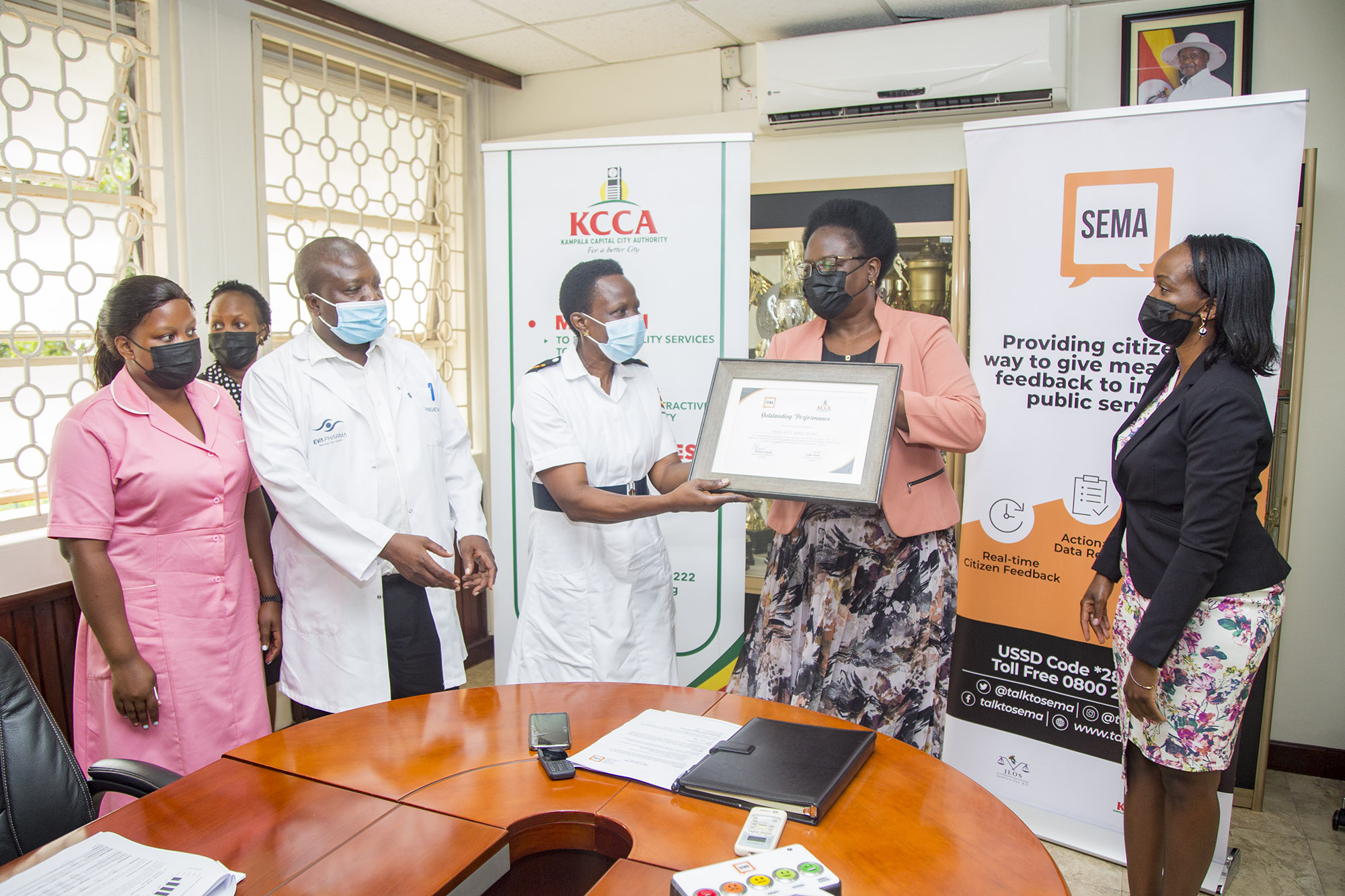 The key parameters for this recognition and subsequent award included;
Waiting time
Physical Cleanliness of the Health Center
Professionalism and friendliness of staff
Degree to which staff shared detailed information on the illness and medication with the client.
Among other factors.
At the event, the ED thanked the Health Workers for the tremendous work done especially during the challenging Covid 19 pandemic. She encouraged staff to have client satisfaction as a key driver while delivering our mandate.