MAYORS FROM AROUND THE WORLD CALL ON GLOBAL LEADERS TO INCLUDE MIGRANTS AND REFUGEES IN PANDEMIC RESPONSE
PUBLISHED — 24th, July 2020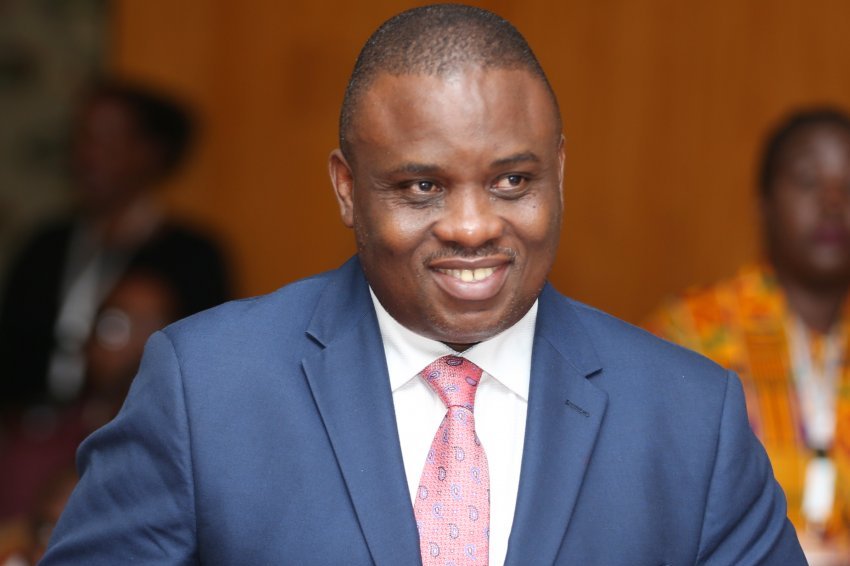 10 Local Leaders Launch Global Solidarity Campaign to Advocate for Inclusion of Migrants and Refugees in National and Multilateral COVID-19 Response and Recovery Efforts.
On July 23, 2020, the Mayors Migration Council (MMC), a mayor-led coalition influencing international migration policy to ensure that global responses reflect and address realities on the ground, announced a joint commitment to accelerate implementation of local policy that directly addresses the COVID-19 recovery needs of refugee and migrant communities in their cities. The MMC is calling on National and International policymakers to stand with mayors to:
● Ensure safe, equitable access to services regardless of migration status, including healthcare and economic relief.
● Empower migrants and refugees to be part of the solution to COVID-19, including through the regularization of immigrant essential workers.
● Combat misinformation, racism, and xenophobia to strengthen community solidarity in all COVID-19 response and recovery efforts.
The MMC released a video today to accompany their Call to Action that details the critical importance of inclusive COVID-19 response efforts as part of a successful global recovery.
Members of the MMC Leadership Board, comprised of the mayors of Amman, Bristol, Freetown, Kampala, Los Angeles, Milan, Montréal, São Paolo, and Zürich, and the former mayor of Athens, met virtually on July 16 for its second annual convening.
Hosted by Los Angeles Mayor Eric Garcetti, the Leadership Board discussed common challenges mayors face in dealing with COVID-19, presented practical solutions to make sure no one is left behind in pandemic relief response, and identified opportunities to build more resilient, equitable, and sustainable cities for all throughout the COVID-19 recovery process.
The mayors shared the progress their cities are making to implement policies that include migrant and refugee communities as part of global goals set prior to the pandemic. These commitments include the 2018 Global Compact for Migration, Global Compact on Refugees, and Marrakech Mayors Declaration, where they pledged to guarantee city residents' equal access to services regardless of migration or legal status.
"In the wake of the Covid-19 pandemic, I worked to empower the Local Council and its oversight of food and relief item distribution to ensure vulnerable members of the community received the recovery resources they needed. I wanted to be personally responsive to the residents in our great City, which is why I took the initiative to deliver essential supplies myself to those who are in greatest need, including street children, refugees, migrants and asylum seekers. We will recover from this pandemic and come back stronger by helping each other through this unprecedented crisis," said Erias Lukwago, Kampala Lord Mayor.
"Migrants and refugees around the world have been on the frontline of the global health crisis — risking their lives to care for patients, deliver food, and do the essential jobs needed to save lives," said Los Angeles Mayor Eric Garcetti. "Building more equitable and inclusive cities will create a fairer, more just world, and the Mayors Migration Council is a critical partner in our work to ensure cities are places where everybody belongs."
Cities are at the forefront of addressing the economic, health, and social impact of COVID-19. In response to national relief plans that have excluded migrants (both domestic and international) and refugees, mayors have stepped up to ensure recovery efforts protect and empower all city residents. Migrants and refugees often face the compounding issues of informal employment, overcrowded households, and limited access to public services or information in their language, stigmatization, and a lack of financial means to manage extended "shelter-in-place" orders.
In Kampala City, following a decision by the Government to centralize relief, Lord Mayor Lukwago supplemented Government response efforts through individual contributions especially to residents in the City of Kampala who included the migrant and refugee community. Lord Mayor donated 1.6 tons of food relief towards this effort.
Since the outset of the pandemic in March 2020, the MMC has elevated the voices of mayors in international conversations on COVID-19 response. The organization has worked to equip city leaders and the international community more broadly with practical tools and resources to combat the spread of COVID-19 while ensuring no one is left behind because of their migrant or refugee status.
"From a position at the periphery just a few years ago, mayors are now widely recognized for delivering practical solutions, driving progress, and asserting political will where others have stepped back," said Ms. Vittoria Zanuso, Executive Director of the Mayors Migration Council. "Since our launch in December 2018, we at the MMC have helped mayors get more involved in international policymaking, more comfortable in navigating the international halls of power, and more ambitious when voicing their views on migration policy at the global level."
This year the Leadership Board was joined in conversation by the MMC's institutional funders Ambassador Patrick Gaspard, President of the Open Society Foundations; Ambassador Christian Frutiger, Assistant Director General, Head of Global Cooperation for the Swiss Agency for Development and Cooperation; and Ms. Ottilie Bälz, Senior Vice President, International Understanding and Cooperation at the Robert Bosch Stiftung.
On the occasion of the Leadership Board meeting, the Robert Bosch Stiftung announced an institutional commitment of €1million to the Mayors Migration Council and joined the Government of Switzerland and the Open Society Foundations as MMC institutional supporters.
For more information or general inquiries, email; info@kcca.go.ug | contact@mayorsmigrationcouncil.org
About the Mayors Migration Council
The Mayors Migration Council (MMC) is a mayor-led global initiative to empower and enable cities with access, capacity, knowledge, and connections to engage in migration diplomacy and policymaking at the international, national, and regional level. It works to ensure that global responses to migrant and refugee issues both reflect and address realities on the ground for the benefit of newcomers and the communities that receive them. The MMC's priorities and strategy are guided by its Leadership Board of 10 city leaders who come from diverse geographies and migration contexts.
● Yousef Shawarbeh, Mayor of Amman, Jordan
● Marvin Rees, Mayor of Bristol, United Kingdom
● Yvonne Aki-Sawyerr, Mayor of Freetown, Sierra Leone
● Erias Lukwago, Lord Mayor of Kampala, Uganda
● Eric Garcetti, Mayor of Los Angeles, United States
● Giuseppe Sala, Mayor of Milan, Italy
● Valérie Plante, Mayor of Montréal, Canada
● Bruno Covas, Mayor of São Paulo, Brazil
● Corine Mauch, Mayor of Zürich, Switzerland
● Georgios Kaminis, Special Envoy to the MMC and C40 Cities, and former Mayor of Athens, Greece