CHILD PROTECTION SPECIALISTS REVIEW PROGRESS OF KAMPALA CHILD PROTECTION ORDINANCE
PUBLISHED — 14th, November 2023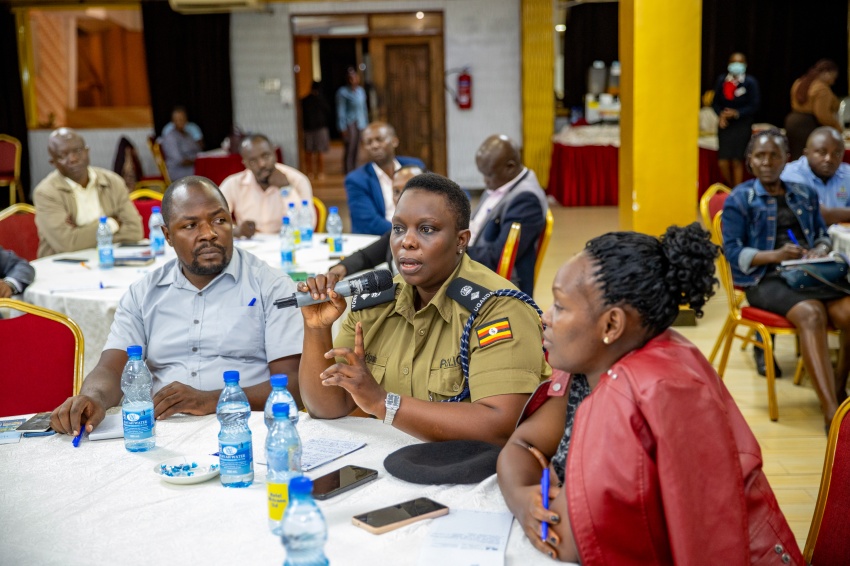 Child protection specialists, legal officers, and representatives from various institutions convened at Hotel Africana on Tuesday to assess the impact and implementation of the Kampala Capital City Child Protection Ordinance 2022, one year after its launch.
The ordinance, aimed at safeguarding children in the city, has been instrumental in combating the exploitation of minors.
The meeting, attended by officials from Kampala Capital City Authority (KCCA), the Ministry of Gender, Uganda Police, and other relevant entities, saw discussions led by Eunice Tumwebaze, Supervisor for Youth Affairs at KCCA.
The Deputy Director Gender, Welfare and Community Services Daniel Kaserengenyi, expressed gratitude to participants for their collective efforts toward achieving child protection.
He said the implementation has been a success in helping rescue children but called for more concerted efforts and funding towards the activities to implement the ordinance.
Tumwebaze outlined the progress made over the past year, including awareness campaigns on television and radios, capacity-building efforts, and the rescue of 590 children from the streets, with 90% being girls.
Additionally, 41 individuals have been prosecuted for using children for labor and begging activities.
The ordinance criminalizes children loitering in public places, begging, vending or hawking, and prohibits the sale of alcohol and drugs to minors.
KCCA is empowered to rescue any child found engaging in such activities on the streets. A child discovered loitering in the city is to be rescued and handled through diversion programs by probation and social welfare officers.
Those found in contravention of the law face imprisonment for six months or a fine of two currency points (approximately UGX 40,000). The ordinance extends its reach to prohibit children from engaging in various labor activities and mandates that parents or guardians ensure protection from harmful or hazardous employment.
Beatrice Ayikoru, Principal Youth Officer at the Ministry of Gender Labour and Social Development, emphasized the importance of parental responsibility and commending participants for their commitment to the cause.
Participants were engaged in discussions on practical ways to implement the ordinance.
Suggestions included sensitization drives on the streets, addressing the root causes of child labor, collaboration with traffic police to identify and return unaccompanied minors to their homes, establishing an investigative arm, and developing operational rules for KCCA.
Counsel Ritah, a legal officer at City Hall court, assisted in reviewing the ordinance during the meeting, emphasizing the need for participants to recall its provisions. She underscored that rescued children would be taken to safe custody of child protection agencies.​