KCCA JOINS HANDS WITH NSSF TO SUPPORT RENOVATION OF PUBLIC SCHOOLS
PUBLISHED — 25th, May 2023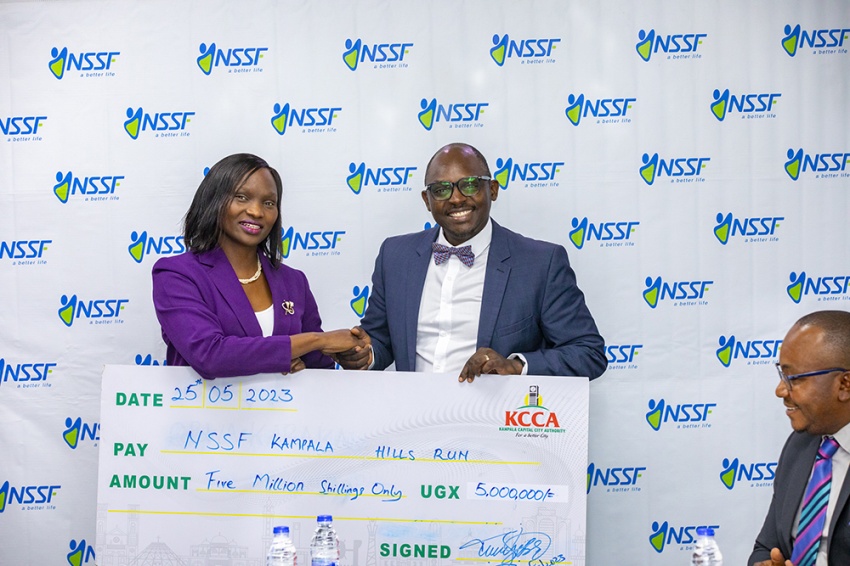 In a remarkable demonstration of solidarity and dedication to enhancing public education, the Kampala Capital City Authority (KCCA) has partnered with the National Social Security Fund (NSSF) to support the highly anticipated NSSF Kampala Hills Run.
This charitable event, returning after a two-year hiatus due to the COVID-19 pandemic, aims to raise funds for the renovation of public schools, creating an improved learning environment for thousands of children across Uganda.
Scheduled for Sunday, July 2, 2023, the NSSF Kampala Hills Run promises to be a momentous occasion, uniting individuals from diverse backgrounds to rally behind a shared cause. The run will kick off at the picturesque Kololo Independence Grounds, spanning a challenging 21-kilometer route that winds through the scenic hills of Kampala.
The involvement of the KCCA lends tremendous significance to the event, given its oversight of 22 government-aided secondary schools and 79 government primary schools within the capital city.
Simon Kasyate, Head of Public and Corporate Affairs at KCCA, expressed his enthusiasm for the collaboration, stating, "We are delighted to partner with NSSF for this hills run that spans our beautiful city. This event not only showcases the splendor of Kampala but also supports the noble cause of improving public schools."
As a show of support, the KCCA handed over a generous contribution of a Sh5 million cheque towards the run, during an event held at the NSSF headquarters on Thursday.
The NSSF Kampala Hills Run has garnered substantial backing from various organizations, underscoring the widespread recognition of the significance of quality education in Uganda. Notable supporters include Centenary Bank, Prudential, Britam Uganda, ICPA, and Galaxy FM. Additionally, individuals can register for the run and acquire a kit for a nominal fee of Ushs 25,000 by dialing 217277# on either Airtel or MTN networks.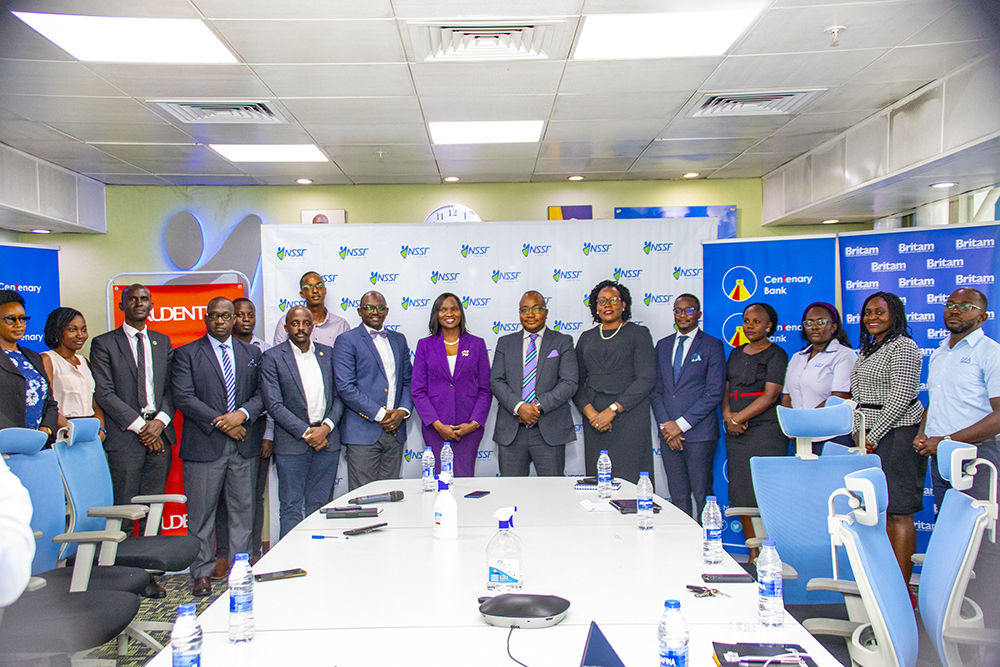 Barbra Teddy Arimi, Head of Marketing and Communications, emphasized the transformative impact of the run, remarking, "The NSSF Kampala Hills Run has already touched the lives of over 60,000 children, resulting in the renovation of 15 classrooms in 13 schools nationwide. With the target of raising Sh1 billion within reach, we express our gratitude for the overwhelming support received from partners, sponsors, and participants."
The primary objective of the run is to provide essential resources for the refurbishment of public primary schools, including the upgrade of sanitation facilities and the establishment of digital laboratories. These enhancements will create conducive learning environments, equipping students with the necessary tools for success in the digital age.
As the countdown to the NSSF Kampala Hills Run begins, anticipation grows among Ugandans from all corners of the country. The collective efforts of KCCA, NSSF, sponsors, and participants demonstrate a shared commitment to enhancing education and improving the lives of thousands of children. Through their support, public schools will receive a vital boost, paving the way for a brighter future for generations to come.​