KCCA AND ABSA BANK LAUNCH PARTNERSHIP TO PROMOTE ENVIRONMENTAL SUSTAINABILITY, SKILLING AND BEHAVIORAL CHANGE
PUBLISHED — 17th, May 2023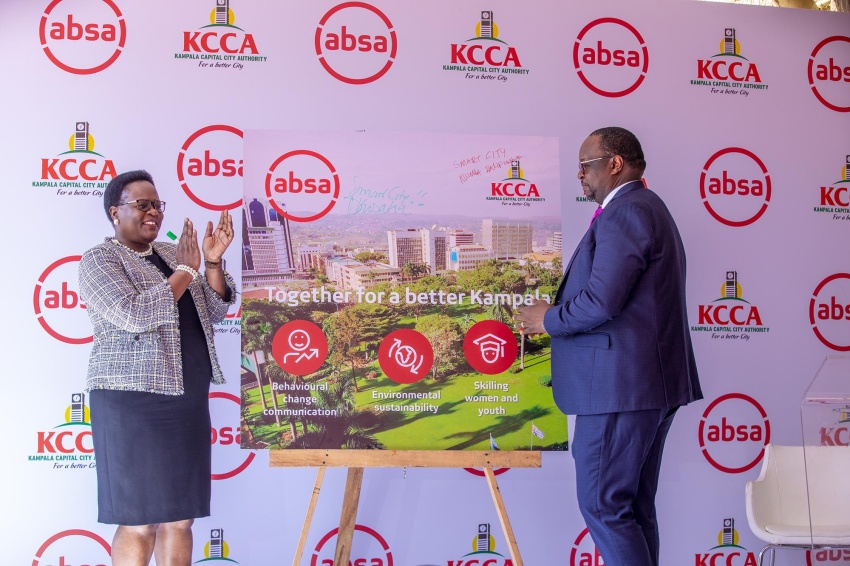 The Kampala Capital City Authority (KCCA) and Absa Bank Uganda have entered into a partnership to support environmental sustainability, skilling women and youth, and behavioral change communication.
The partnership will last three years, and Absa has committed UGX 490 million towards this initiative.
The goals of the partnership include increasing Kampala's tree density, promoting economic empowerment and facilitating knowledge and behavioral change for city's development.
Mumba Kalifungwa, the Managing Director, Absa Bank Uganda announced the partnership at the Bank's head office in the presence of the KCCA leadership led by Dorothy Kisaka, the KCCA Executive Director.
"Through this partnership, we will support KCCA's efforts to increase Kampala's tree density with an 80% survival rate of trees planted, establish efforts towards economic empowerment for women and youth and invest towards communications that promote changes in knowledge, attitudes, norms, beliefs and behaviors to support the evolution of the city to attain smart city status," Kalifungwa, said.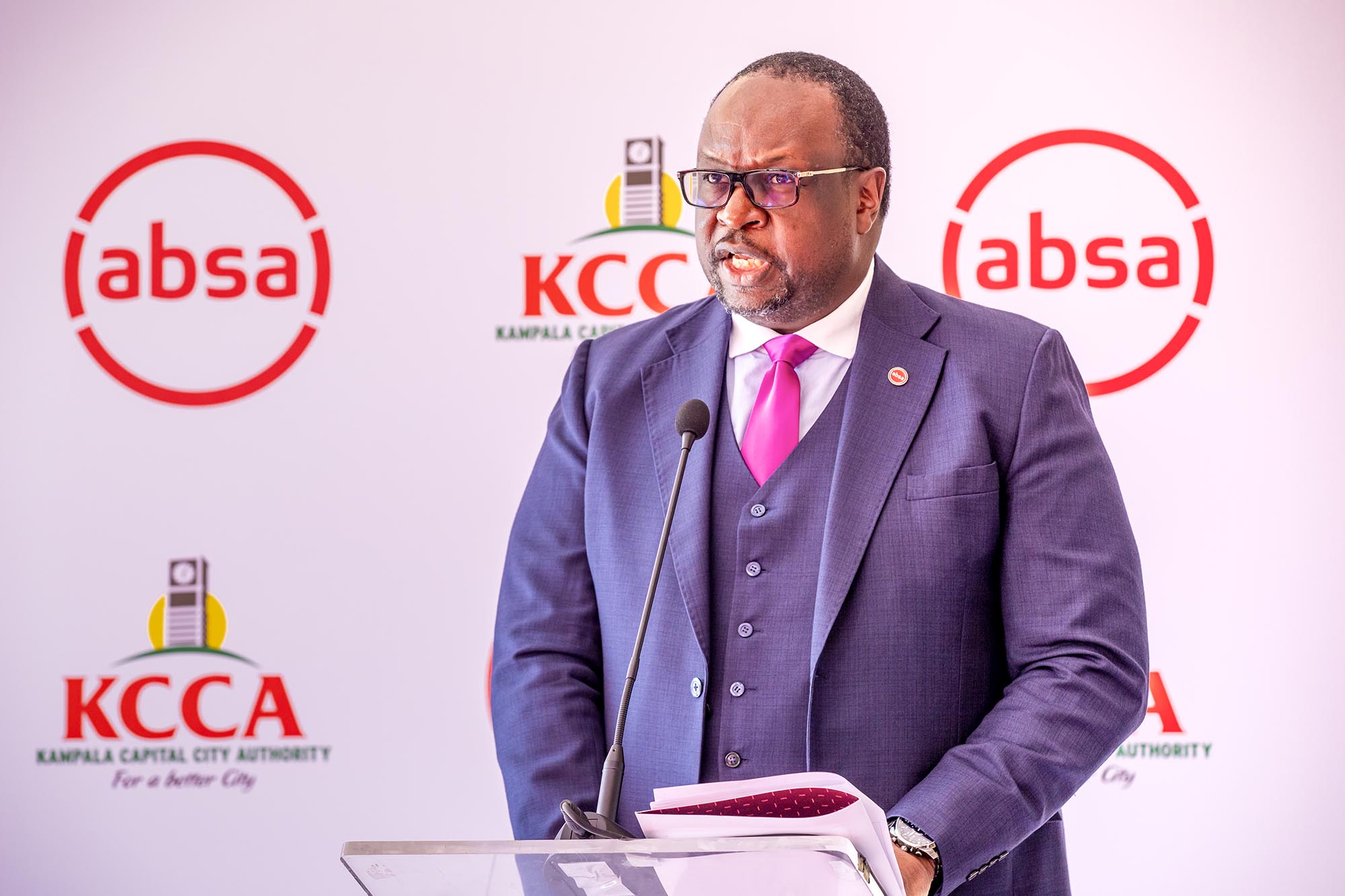 Kampala faces challenges such as loss of biodiversity, water quality deterioration and flooding due to urbanization. The partnership aims to mitigate the negative effects of climate change and support sustainable growth.
KCCA emphasizes the importance of participatory approaches, private sector involvement and addressing challenges such as green cover loss, unemployment, financial illiteracy, lack of IT equipment and public awareness of government programs.
"As a financial institution, we are cognizant of the large array of societal challenges facing us including economic development, job creation, quality education and impact of climate change. Through this partnership, we will contribute towards efforts to mitigate the negative effects of climate change and support the sustainable growth of the city's people helping them earn sustainable livelihoods," Kalifungwa added.
KCCA Executive Director Dorothy Kisaka said the partnership is crucial for the city's service delivery, considering Kampala's significant contribution to GDP and tax revenue.
"I'm very pleased to be part of this partnership. Everyone knows that KCCA needs more and more resources to deliver services and we are very appreciative to Absa for this partnership," Kisaka said.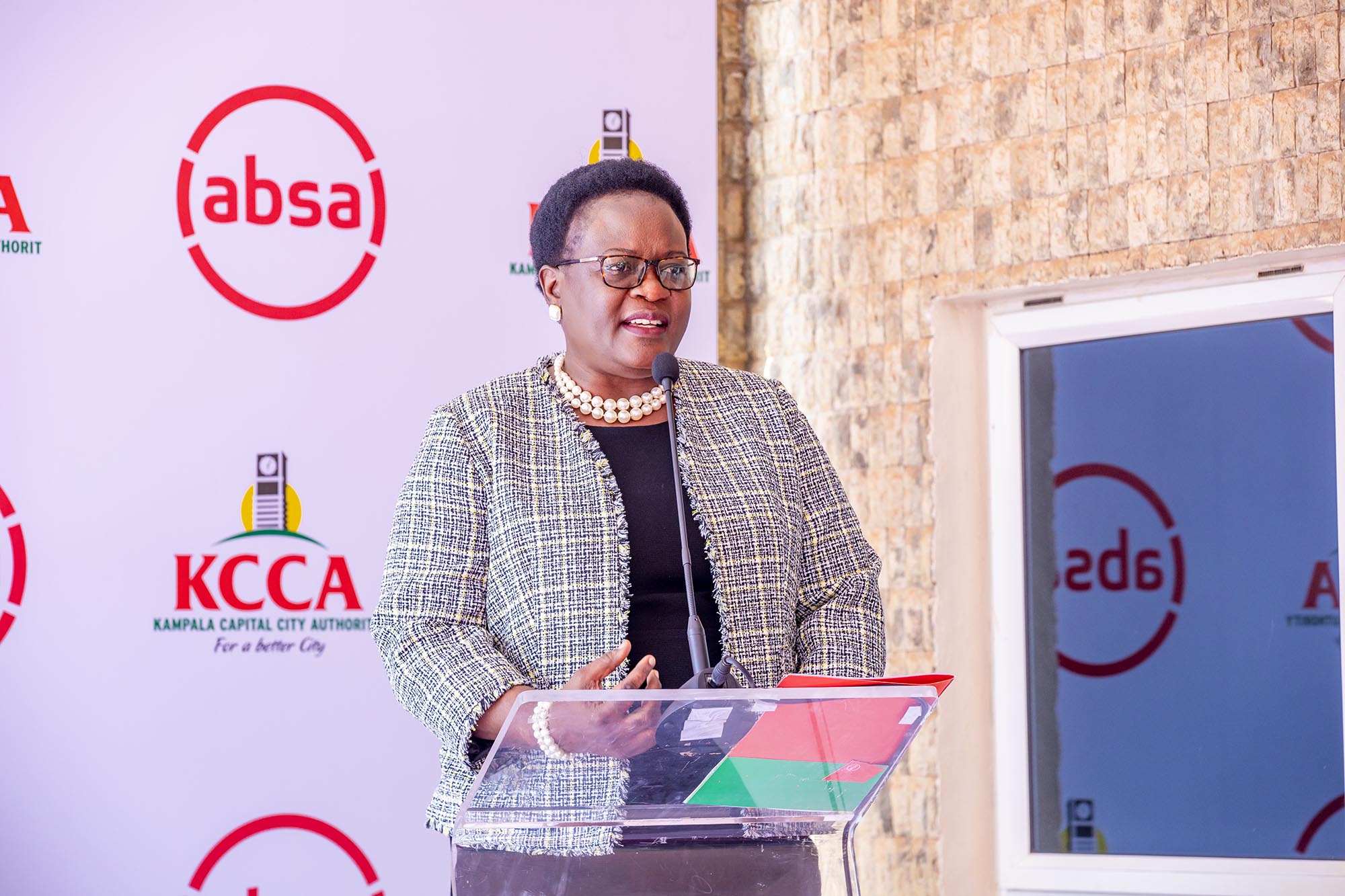 She revealed that partnerships are a great way to develop cities because Cities thrive when there is a participatory approach to development.
"The private sector is a key stakeholder in city redevelopment plans and this partnership is very important to us," Kisaka said.
The partnership with ABSA will focus on Environmental Sustainability, Economic empowerment and Behavioral change communication which are crucial deliverables for the city's service delivery.