KCCA ED KISAKA SHOWCASES SMART CITY PROGRESS TO ZANZIBAR MAYOR
PUBLISHED — 16th, March 2023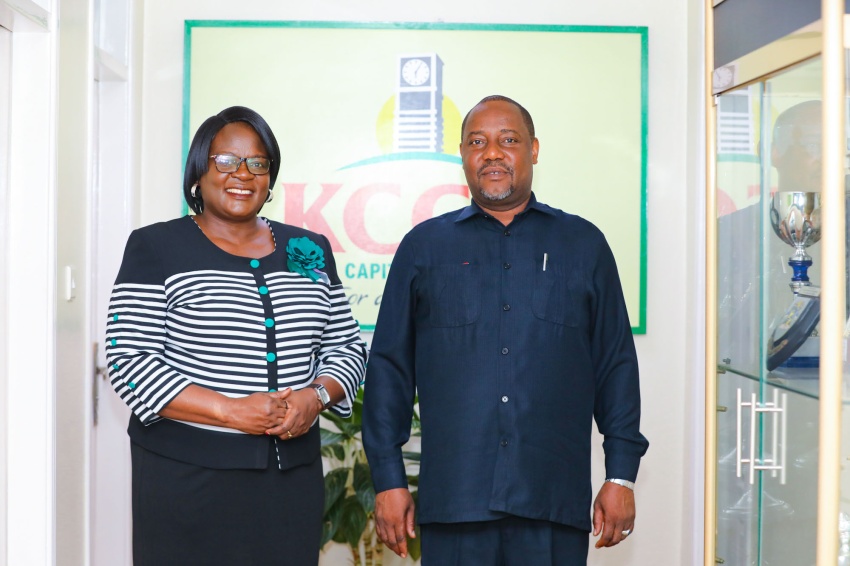 The Executive Director of the Kampala Capital City Authority (KCCA), Dorothy Kisaka, hosted a delegation from Zanzibar City and highlighted the progress made to make Kampala a smart city.
Mahmoud Muhammed Mussa, the Mayor of Zanzibar City, was accompanied by his Personal Assistant, Ali Nafisa.
During the visit, Kisaka took the delegation through the governance structures of KCCA and highlighted the organization's focus on championing the smart city agenda.
Kisaka explained that KCCA's Smart City agenda is centered on three pillars: technology, infrastructure and people's wellbeing.
The visit from the Zanzibar City delegation highlights the growing interest in the smart city agenda across Africa.
As cities on the continent continue to grow and face new challenges, initiatives like KCCA's smart city strategy are becoming increasingly important to ensure sustainable development and improve the lives of urban residents.
Kisaka emphasized the importance of maintaining a clean and well-functioning city and highlighted the efforts made by KCCA's frontline workers including cleaners, garbage collectors, gardeners, and other staff.
The Mayor of Zanzibar City expressed his admiration for the progress made by KCCA, particularly in the areas of infrastructure, traffic lights and street lighting.
He also mentioned that he had learned how to remove roundabouts from his city after observing how Kampala is doing it.
Robert Nowere the KCCA director for Revenue Collection explained how the authority raises funds to keep the city clean and functional.
The director mentioned that KCCA receives a share of the national budget from the central government, funding from development partners like the World Bank and the African Development Bank and local revenue sources like property rates, ground rent, market dues, and outdoor advertising.​