ENTEBBE ROAD TAXIS ORDERED TO RETURN TO KISENYI AND USAFI TAXI PARKS
PUBLISHED — 16th, September 2022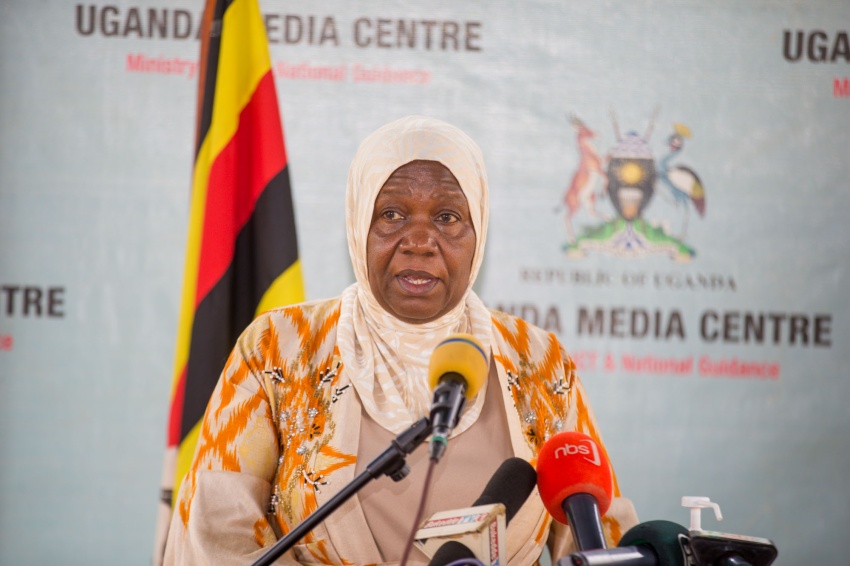 All taxis operating along Entebbe road have been directed to immediately vacate the Old Taxi Park and return to Usafi Park and Kisenyi Park.
The directive that takes effect, September 16, 2022 has been issued by the Minister for Kampala Capital City and Metropolitan Affairs Hajat Minsa Kabanda.
Kabanda made the remarks during a press briefing held at the Uganda Media Center today.
She ordered the Kampala Capital City Authority (KCCA) enforcement team to remove all illegal stages specifically along Entebbe Road, Conrad Plaza and Kibati areas.
"The enforcement team should have permanent presence at these locations to deter any illegal loading," Kabanda said.
She asked the City Authority to continuously liaise with the Contractor working around the Flyover project to ensure that street lighting is functional and adequate space is left for Pedestrians to walk towards Usafi Park.
"They should ensure the walkways are free of any encumbrances," she said.
Kabanda said the proposed interventions are intended to decongest the City, restore order and streamline operations of Public Transport within the Central Business District.
For the effectiveness of the directive, Kabanda called upon the Executive Director KCCA, the Commander Traffic Police Kampala Metropolitan, management of Uganda Taxi Operators Federation Union, the RCC Kampala, the DISO Kampala Central and all Chairmen of Stages in the Taxi Parks to ensure it is implemented.
The directives come after the KCCA engagements with stakeholders in the Public Transport Industry, Uganda Police, Taxi Leadership, Ministry of Works and Transport, Ministry of Security and Ministry for Kampala Capital City and Metropolitan Affairs to streamline operations of Entebbe Road Stages that had shifted operations from Usafi Taxi Park to Old Taxi Park.
All Entebbe Road based taxis are gazetted to operate in Usafi Taxi Park and Kisenyi Park.