KCCA IN PARTNERSHIP WITH JAPAN INTERNATIONAL COOPERATION AGENCY (JICA) LAUNCH THE TRAFFIC IMPROVEMENT ROAD SAFETY CAMPAIGN
PUBLISHED — 20th, October 2021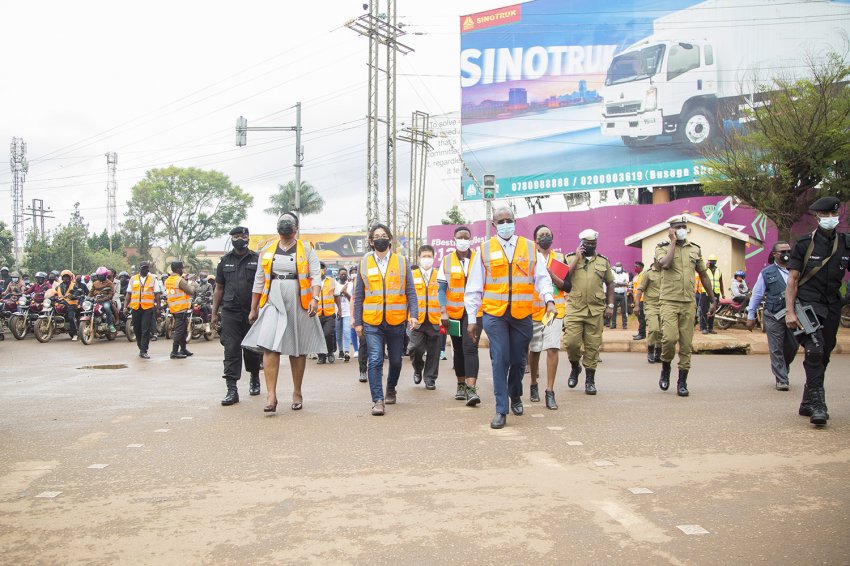 PRESS RELEASE
WEDNESDAY 20TH OCTOBER 2021

JICA/KCCA TRAFFIC IMPROVEMENT ROAD SAFETY CAMPAIGN
On 10th March 2021, KCCA, with the leadership of the Bloomberg Philanthropies Initiative launched the "2021- 2030 Kampala Capital City Road Safety Strategy" marking the beginning of the new decade of action for Road Safety.
In the new decade, all Governments, Cities, and various stakeholders are called upon to work towards halving the road traffic injuries and fatalities in their countries.
Improving traffic control infrastructure will encourage wider economic impacts. However, it is worth noting that the benefits of the infrastructure improvement will not be realized in the absence of discipline and road safety awareness by the road users.
The objective of the campaign is to sensitize the public on road safety and guide them on how to use the traffic control infrastructure, properly.
For guidance regarding traffic control infrastructure, it will show how to use the recently installed push-button for pedestrian crossings at junctions. KCCA has adopted a traffic control system where a pedestrian or cyclist that intends to cross at a traffic controlled junction must demand for green time by pushing the button otherwise no green time will be provided. In other words, the traffic lights shall continue to allocate green times for vehicle traffic unless there is a demand for pedestrian to cross the junction. This will improve the traffic as the unnecessary green time allocated for pedestrians in each cycle will have been eliminated.
JICA has shared the potential road safety risks at the junctions on the City road network with the road traffic relevant authorities (KCCA, MoWT and Traffic Police). This campaign shall include the sharing of black spots information with an aim to reduce road traffic crashes and sensitize the public of areas where road crashes are likely to occur.
Under the current pandemic, social media platforms have now become a great way to keep the public informed and listen to their views. It is, therefore, appropriate to hold a digital campaign by making good use of social media and television services instead of physical events in the field.
KCCA's social medial platforms like Twitter, Facebook, and website, for example, will play the videos on road safety, provide guidance on the use of traffic control infrastructure, highlight Kampala's black spots and provide useful information on the upcoming traffic control centre to be constructed under Japan's Grant Aid. At the same time, KCCA will be requesting for feedback on these planned interventions from the public.
KCCA management appreciates JICA and the Japanese government for their contribution towards improving Road Safety through junction improvements and signalizations.
KCCA is looking forward to working with Japanese team on the upcoming junction improvements and construction of the Traffic Control Centre by Japan's Grant.