MINISTERS BRIEF ON THE RECONSTRUCTION WORKS AND PROGRESS ON THE OLD TAXI PARK
PUBLISHED — 12th, February 2021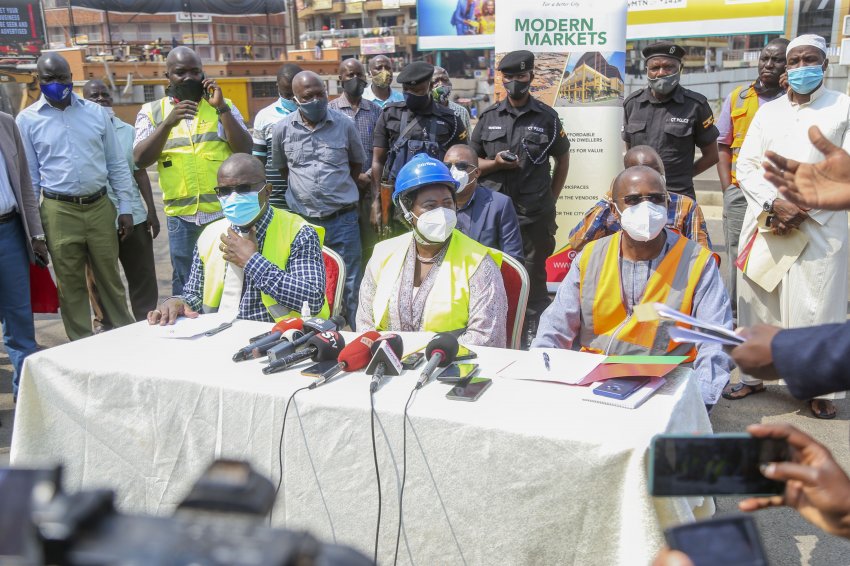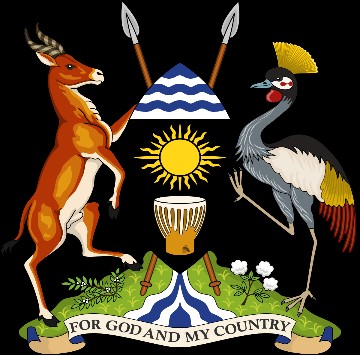 MINISTRY OF KAMPALA CAPITAL CITY AND METROPOLITAN AFFAIRS
PROGRESSS OF EMMERGENCY WORKS ON RECONSTRUCTION OF THE OLD TAXI PARK
Background
The Old Taxi Park is the biggest and busiest public transport terminal in the country. It is located in the Centre and busiest part of Kampala and has served as a major public transport hub for many year covering an area of approximately 3.53 Acres (entire area 4.398 Acres).
It is estimated that over 200,000 people ordinarily transit through this park daily to their different destinations while providing workspace for over 25,000 people including taxi drivers, conductors, vendors and small business owners.
Having been in existence for over 50years, the park was in a deplorable state requiring urgent rehabilitation yet KCCA had been doing minor repairs by patching and sectional reconstruction of specific areas within the carpet area but these had repeatedly failed due to the poor drainage system.
The COVID-19 outbreak, presented KCCA an opportunity to work on the carpet area of the park without interference from Taxis that were grounded due to a nationwide lock down to control the spread of the Virus.
RENOVATION PLANS
In view of the above, KCCA engaged a contractor to reconstruct the park carpet area, and beautification of the embankments, reconstruction of the walkways and drains on Burton & Ben Kiwanuka streets.
The scope of work involves the following:
Drainage improvements:
Pavement construction:
Embankment construction and Beautification
The above works are being supervised by Ms Prome Consultants Ltd.
The works are being undertaken by two contractors namely:
Stirling Civil Engineering Ltd undertaking the pavement works.
Kiru General Services Ltd undertaking the drainage works.
Below is a detailed summary of this project thus far.
Summary of Works & Contract Data
Source of Funding

Government of Uganda

Date of Site Possession

May 7, 2020

Commencement Date

May 7, 2020

Project Area

The project covers a total area of approximately 14300 square meters.

Scope of Works

The scope of works is to cover the following;

Excavations for drains and pipe culverts
Installation of precast concrete culverts
Construction of manholes, catchpits and inlet/outlet structures
Improved subgrade layer with rock fill
Laying of geotextile membrane
Crushed aggregate sub base and base layer
Paver laying in footways
Asphalt concrete surfacing in parking area
Road Marking

Original Contract Duration

3 Months

Original Completion Date

7th August 2020

Revised Completion Date

4th March 2021

Original Contract Price

Total Cost = UGX 10,953,067,691

Overall Physical Progress

70%

Overall Time Progress

83%

Total Certified Payments to Date

UGX 5,619,285,952

Payments to Date

UGX 1,000,000,000

Project implementation Challenges

Squatters who demanded for compensation before demolishing their structures within the park. Mostly old tenants of KCCA refused to leave the structures to pave way for the hoarding.
Encroachment of the carpet area by private developers.
Cash flow challenges by KCCA to effect payment for works done by the contractors.
Heavy rains have also affected progress of some works on site.
Limitations on movement due to COVID 19 Curfew.
Government takes note of the concerns raised by the taxi operators, users of the old taxi park and the general public over the time taken to complete these renovations.
We recognise the strategic importance of this park, given its location, as well as the livelihoods it supports and we are committed to ensure its swift but quality completion in order to restore trade order in the Capital City.
We are to inspect and ascertain the progress of related infrastructural projects in Kampala which include Roads under the Second Kampala Institutional Infrastructure Development Project (KIIDP2) and the Lubigi & Nakamiro drainage project over next week.
We appeal to the taxi operators, the business community and the general public to keep calm as we complete renovation of this strategic workspace in the next two weeks and allow for finalising installation of an automated gate system and the construction of a waterborne public toilet.
The Government of Uganda is committed to fast truck development to foster economic growth and improve the quality of life in our Cities.
For God and my Country
…………………………………………………………..
Hon. Betty Amongi Ongom (MP)
MINISTER FOR KAMPALA CAPITAL CITY AND METROPOLITAN AFFAIRS