MAKE KAMPALA BETTER! HOW CAN WE BUILD URBAN RESILIENCE AND INTEGRATE THE INFORMAL ECONOMY?
PUBLISHED — 12th, November 2020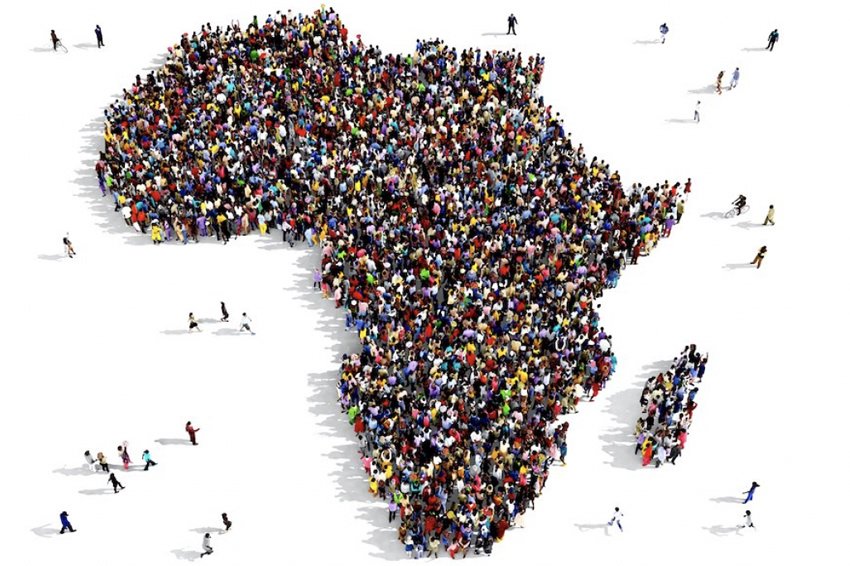 Kampala is facing significant challenges – from building urban resilience in slums and informal settlements, to integrating the informal economy. There is a source of knowledge that can help provide ideas and answers: our residents and citizens.
The United Nations Development Programme (UNDP) Global Centre for Technology, Innovation, and Sustainable Development, UNDP Uganda, and The Governance Lab (The GovLab) at New York University Tandon School of Engineering are proud to announce their collaboration with Kampala Capital City Authority (KCCA) to launch the 2020 Multi-City Challenge Africa.
The first part of the Multi-City Challenge, which has just concluded, was an extensive training curriculum for public servants to focus on engaging citizens better. In October 2020, public servants in the five cities explored how to tackle problems that the city is facing, using data and citizen input. Officials from KCCA also worked with their peers and colleagues from Accra, Bahir Dar, Kano, and Mutare, to explore how best to meet the needs of Kampala citizens and residents – including learning more about what is working in other cities across the continent.
"Kampala city is happy to be one of the five cities to have participated in the Multi City Challenge training represented by officials from UNDP Kampala, KCCA, Ministry of Lands, the Academia and other key stake holders. This work builds on our focus on urban innovation. In recent years, we have adopted smart strategies in mobility, waste management, development control, emergency management and many other ongoing services," said Mr. Martin Ssekajja, Deputy Director, Information, Communications and Technology at KCCA.
Crowdsourcing for ideas for urban problems
The second part of the challenge will soon begin. The open innovation challenge will take the form of a competition or open call to invite the public to share solutions, to build a pool of 'collective intelligence'.
From 4th November to 2nd December, we encourage city residents to propose an idea to address one of three challenges in a city (maximum one idea per challenge per participant) to africa.multicitychallenge.org. The challenge areas are digitalising the informal economy and building urban resilience.
From 3rd December to 13th December, we invite city residents to then evaluate and vote for the ideas that they consider most impactful and practical in tackling the above issues.
Digitalising the informal economy
Not being able to access financial institutions forces informal workers and businesses to rely almost exclusively on very risky informal, short-term funding at high-interest rates. Likewise, without a regulated, controlled, and safe work environment and markets to produce and sell their products, informal vendors are more vulnerable and have fewer opportunities to formalise their businesses
Building urban resilience
Rapid urbanisation and limited investment to upgrade critical infrastructure of cities have contributed to the proliferation of slums and informal settlements. Due to the lack of infrastructure, these communities cannot absorb socio-economic and climatic shocks, further eroding existing and dilapidated infrastructure. Climate change increases the probability of a natural disaster impacting poor urban infrastructure and magnifying the damage and consequences.
What is a good idea?
We seek innovative, low-cost ideas to solve these challenges that can be implemented by the cities in the short term. Solutions can include products, services, software, methods, models, public programme designs, and more. Solutions do not need to be novel. In fact, something that is in use elsewhere is of great interest but must be supported by evidence that the proposed solution will work in one of the participating cities.
Who can participate?
Are you interested in working to improve the quality of life of Kampala? This is a unique opportunity for you to be heard, and to build a better, more inclusive, and more resilient city. We are especially keen for the residents of Kampala – and the citizens of Uganda - to submit your ideas and to vote on solutions proposed by others.
UNDP is prioritising sustainable urbanisation across Africa, especially in the context of COVID-19. For more information and updates regarding Multi-City Challenge Africa, please visit http://africa.multicitychallenge.org.
About the Multi-City Challenge
The GovLab created the City Challenges model in 2016 under the notion that public institutions need to change how they work, becoming more data-driven, agile, innovative, and capable of tapping expertise from new sources to respond more effectively to novel challenges. The first pilot of this initiative was carried out in the municipality of San Pedro Garza García, Mexico. The Multi-City Challenge scales the previous model running the programme in parallel in different cities that share similar urban challenges. This programme allows them to pool the expertise of their civil servants and residents to define problems and to find innovative solutions to solve them creating synergies and economies of scale between them.
The Multi-City Challenge Africa builds on successful implementation of the City and Multi-City Challenge model in Latin America, the US, and Europe. African city leaders will have the opportunity to work with other cities, pooling the expertise from their communities in this first-of-its-kind public engagement effort across cities. This initiative will also be advised by a group of experts on citizen engagement in Africa that will constitute the advisory board for the project.
About UNDP Global Centre for Technology, Innovation, and Sustainable Development
The Global Centre for Technology, Innovation and Sustainable Development is a joint initiative by the Government of Singapore and the United Nations Development Programme (UNDP) which aims at identifying and co-creating technological solutions for sustainable development. The Centre curates partnerships, identifies solutions and connects partners and innovations with UNDP's Global Policy Network and development partners.
Contact: nurfilzah.rohaidi@undp.org
About The GovLab
The Governance Lab's (The GovLab) mission is to improve people's lives by changing the way we govern. Our goal at The GovLab is to strengthen the ability of institutions — including but not limited to governments — and people to work more openly, collaboratively, effectively, and legitimately to make better decisions and solve public problems. We believe that increased availability and use of data, new ways to leverage the capacity, intelligence, and expertise of people in the problem-solving process, combined with new advances in technology and science, can transform governance. We approach each challenge and opportunity in an interdisciplinary, collaborative way, irrespective of the problem, sector, geography, and level of government. For more information, visit https://www.thegovlab.org.
Contact: info@thegovlab.org