Measures to combat the spread of COVID19 & price hikes in Kampala City
PUBLISHED — 26th, March 2020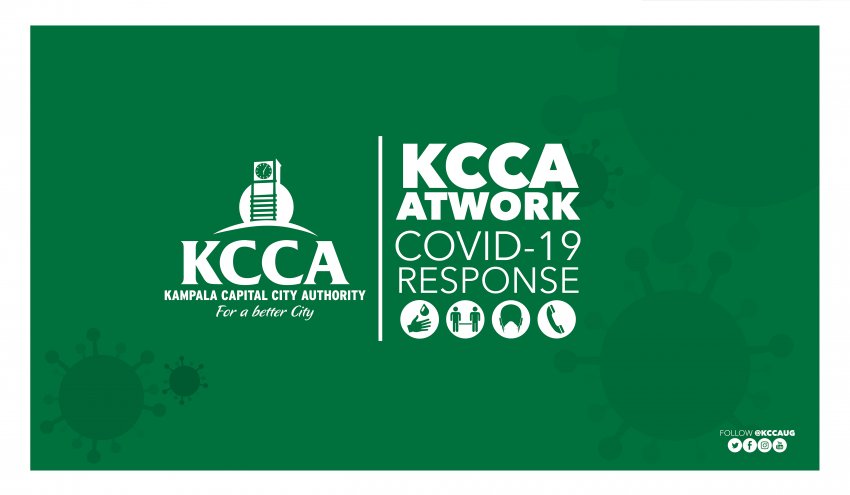 His Excellence President Yoweri Museveni on 25th March 2020 issued fresh Directives in the Country's determined efforts to fight the spread of COVID-19 pandemic, among them banning public transport for 14 days, decongestion of markets and a warning to traders against hiking prices of merchandise. The Ministry of Health has since confirmed 14 cases of the Virus in Uganda.
New Measures
Suspension of public transport for 14 days. The affected public transport includes all taxis, coasters, buses, passenger trains, Tuk-Tuk and Boda Bodas.
Private vehicles are allowed but with only a maximum of 3 people.
Trucks, Delivery Vans & Pickups are allowed strictly for delivery of food and essential commodities.
Ambulances are allowed.
Security vehicles are allowed.
Institutional/Government vehicles subject to SOPs issued by Ministry of Health are allowed.
Vehicles for sanitary services like garbage collection, cesspools are allowed.
Scaling down the population of vendors trading in markets by allowing only sale of essential commodities.
Limiting Boda Bodas to only deliver foodstuffs.
Pursuant to the aforesaid Presidential Directives, this is to inform the public that KCCA has moved to start enforcement.
All traders in both the retail and wholesale business or any trader that is discovered to have unreasonably and unlawfully hiked the price of any good whatsoever shall have the trading license permanently revoked pursuant to section 11(3) the Trade Licensing Act as amended by the Trade (Licensing) (Amendment) Act, 2015.
The general public is hereby requested to inform KCCA of anyone flouting the Presidential Directive by any trader whatsoever on.
As a City, Kampala Capital City Authority (KCCA) has embraced a number of aggressive measures and interventions in a coordinated effort to protect its urbanite population of about 5 million people.
Note that shops in arcades, supermarkets and other business areas shall continue operating but subject to Standard Operating Procedures (SOPs) issued by Ministry of Health.
Here are the steps:
KCCA has set up Division Rapid Response Surveillance Teams including Doctors, Clinicians, Lab Technicians and Surveillance Officers since the first case was announced. The major responsibility of this group in the current situation is to respond to alerts from the communities and carry out patient assessments.
The Institution has dedicated 90% of it's Call Center services to Covid19-related emergencies.
The City has boosted its ambulance system and committed a response team across the 5 Divisions.
KCCA has installed handwashing and hygiene facilities in many public places like parks, markets, public buildings and health centers.
The Institution has provided non-touch thermometers at all its premises as well as face masks to front desk officers and the surveillance team.
The Institution has engaged Village Health Teams (VHTs) and prepared them for identification of suspects and health education of the community.
Working with the Ministry of Health, KCCA has deployed film vans across the 5 City Divisions to sensitize the communities on the Dos and Don'ts on Corona Virus.
KCCA has since 19th March 2020 been enforcing closure of all Bars, Discos, Clubs, Sports, Music Shows, Cinema and Concerts. This includes bars located inside the Hotels.
Only KCCA recognized markets are allowed to operate in the city having issued them with standard operation procedures (SOP) developed by Ministry of Health. All other Markets including open street markets, weekly markets, road side markets among others were closed 19th.3.2020.
Our law enforcement officers are enforcing compliance with the guidelines on religious gatherings which prohibits prayers in churches, mosque, open air prayers and services on Fridays, Saturday and Sundays. We applaud religious leaders who have already issued statements stopping the services.
We are also working with our markets management team in all City Markets to promote online shopping.
KCCA has scaled down some services including;
Suspension of the KCCA Library and Information Services.
All community outreach activities except those in public health are all scaled down.
We have stopped external meetings and many are now online.
We encourage the public to transact with us via online services.
All businesses and organizations in the City are advised to scale down on some operations in order to reduce on the risk of transmission arising from human congestion.
Cleaning of the City (garbage collection and road sweeping as well as road repairs) will continue while observing standard operating procedures.
KCCA is coordinating with partners for supplies such as non-touch infrared thermoscans or thermometers to help in the screening process especially in public places.
We remain vigilant and call upon the city population to abide by the Ministry of Health Guidelines in order to fight this disease.
We remind the public, local council leaders within the city to respect the Directives and report any person or entity violating the Directives so that KCCA working with security agencies can take swift action.
In case of an emergence, please call the KCCA call center 0800990000 0204660816.