Public Transport a Challenge: Does KCCA Care?
PUBLISHED — 10th, September 2018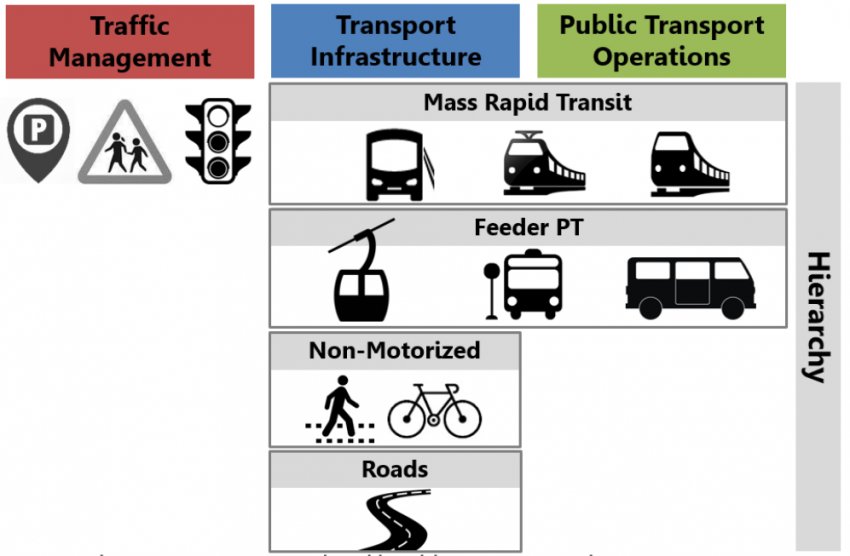 Planned transport options to decongest highways and improve travel experience
A city with a daily work force of over 4 Million people commuting to and fro work. A city faced with rapid growth in motor traffic compounded with inadequate transport infrastructure. Such a city is likely to frustrate commuters and is a challenge to any city authority. Today, the average travel time in Kampala city is 42 minutes by car and 50 minutes by taxi. This is valuable productive time lost in transit.
Yes, KCCA cares! The authority has come up with lasting solutions that will give citizens a good travel experience. A transport system which is environmentally friendly, cheaper and safer to effectively serve a fast growing capital city.
What Is KCCA Doing to Ease Mobility
Over the past seven years, KCCA has established using a thorough inventory study that the road network in the city is 2100 kilometers. KCCA has widened, and tarmacked several roads around the city, fitted traffic lights at some crucial junctions, rehabilitated and constructed pedestrian walkways, street lighting and inbuilt drainage. In total, twenty three junctions in the city have traffic lights installed. These junctions are fitted with detectors to regulate traffic flow and this has significantly reduced traffic jams at those points on the road network.
Furthermore, the Authority has prepared a Transport Master Plan for the entire Kampala Metropolitan Area and this plan makes a case for construction and operation of a robust Mass Rapid Transit System with buses, rail, and cable cars by 2040. This new transportation infrastructure and especially the operations will encourage commuters to use sustainable transport modes such as walking, cycling, and buses. The Authority will implement some interventions immediately to make public transportation more efficient, cheaper and safer.
Some of the immediate improvements to be undertaken by KCCA are the establishment of Non-Motorized Transit corridors such as Namirembe Road and Luwuum Street which will be accessible to only pedestrians and cyclists; support the introduction of buses, create dedicated lanes for buses; remove roundabouts and replace them with signalized junctions; construct a traffic control center; implement a parking policy in the central business district; install street signage and road marking; regulate and restrict Boda Boda operations; improve travel fare structures; introduce a smart ticketing system, and promote water based transport. In addition, KCCA will introduce an Intelligent Transport System to help commuters make the most efficient travel options.
Projected Benefits of New Measures
Improvements in public transportation are anticipated to increase the use of buses, and make walking attractive and safe. This will invariably decongest roads, reduce travel time, reduce car emissions and increase productivity.
Currently, the most used mode of transport in Kampala is taxis at 46% followed by Boda Bodas at 32%, then Cars at 19%. Buses and trucks are at only 2% each. Today, walking is the most prominent mode of transportation for most non-work-related trips in the Greater Kampala, rated at 46%, mostly due to low income levels, high cost of transportation and limited reach of taxis to some communities.
A new Multi-Modal Urban Transport Master Plan is now in place to steer the development of an efficient transport system for the Greater Kampala Metropolitan Area. The transport system will serve all divisions of Kampala and neighboring municipalities. This includes Central, Kawempe, Makindye, Nakawa and Rubaga divisions in addition to Wakiso, Mukono, Entebbe, Kira, and Nansana urban areas.
The Urban Transport Master Plan was funded by the World Bank and the Government of Uganda through the Kampala Capital City Authority as part of Kampala Institutional and Infrastructural Development Project (KIIDP-2). It's implementation in the greater Kampala will be agreed upon by all beneficiary municipalities. A public version of this report is due to be disseminated to all stakeholders.