GOU-KCCA Join World Urban Forum in Malaysia Feb 7-13th 2018
PUBLISHED — 09-Feb-2018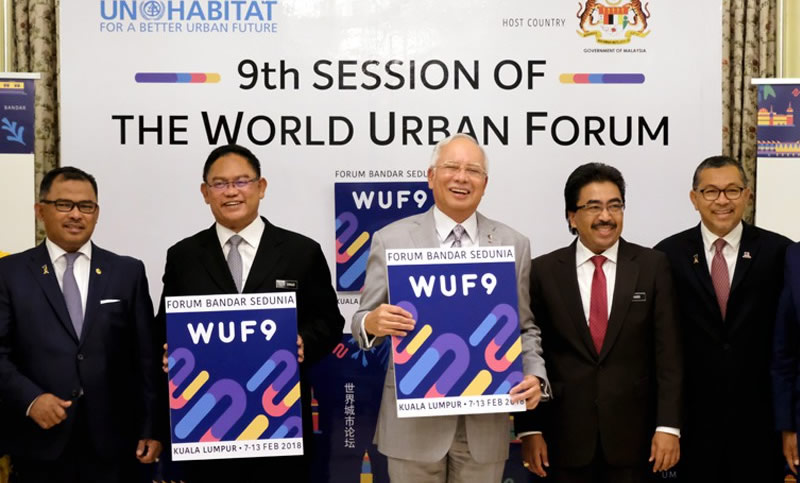 Cities, if planned and managed well, will become the main tool for sustainable development. Today is the start of the ninth World Urban Forum in Malaysia set to run till February 13th, 2018. This year's Theme is "Cities 2030, Cities for All: Implementing the New Urban Agenda".
The Government of Uganda is actively participating in this Urban Forum and will share and learn from best practices of resolving the challenge of a growing urban population. The Uganda delegation is led by the Minister of Lands, Housing and Urban Development, while Kampala Capital City Authority - KCCA is represented by the Executive Director and the Lord Mayor of Kampala.
In addition, the Government of Uganda, KCCA will use the World Urban Forum to network with key partners, governments and potential investors and financiers. This interaction is expected to attract investment to the urban sector. This will in turn improve service delivery and livelihoods of City residents as well as promote Uganda's economic growth.

The New Urban Agenda
The New Urban Agenda comes in at a critical moment, when the first time in history over half of the world's population is residing in cities. The New Urban Agenda lays out the vision for future cities based on the science of urban development providing tools in crucial areas.
The New Urban Agenda was adopted in October 2016 at the United Nations Conference on Housing and Sustainable Urban Development. The document sets out a common vision and global standards for urban development in the coming decades.
WUF9 therefore provides a great opportunity to garner the efforts of all relevant actors to deliberate on, identify and commit to implementation of concrete solutions for the transformative commitments made in the New Urban Agenda (which are also fully aligned with the Sustainable Development Goals).

Investment Opportunities
Investment opportunities are in the following sectors: Public Transportation – Rapid Bus, Train, Cable Cars; Roads, Flyovers, and Rail Construction; Housing and Urban Development (Uganda's housing deficit is 2 million units & continues to grow by 300,000 units per year); Solid Waste Management and Disposal, and Generation of Bio-Energy; Drainage Channel Development; Education Services; Health Services; Economic Empowerment and Youth development; Energy Generation; and Environment and Climate Change, among others.
For more information please link to the World Urban Forum Website http://wuf9.org/