Cut Your Coat- Innovative Ways of Executing Infrastructure Projects
PUBLISHED — 7th, February 2017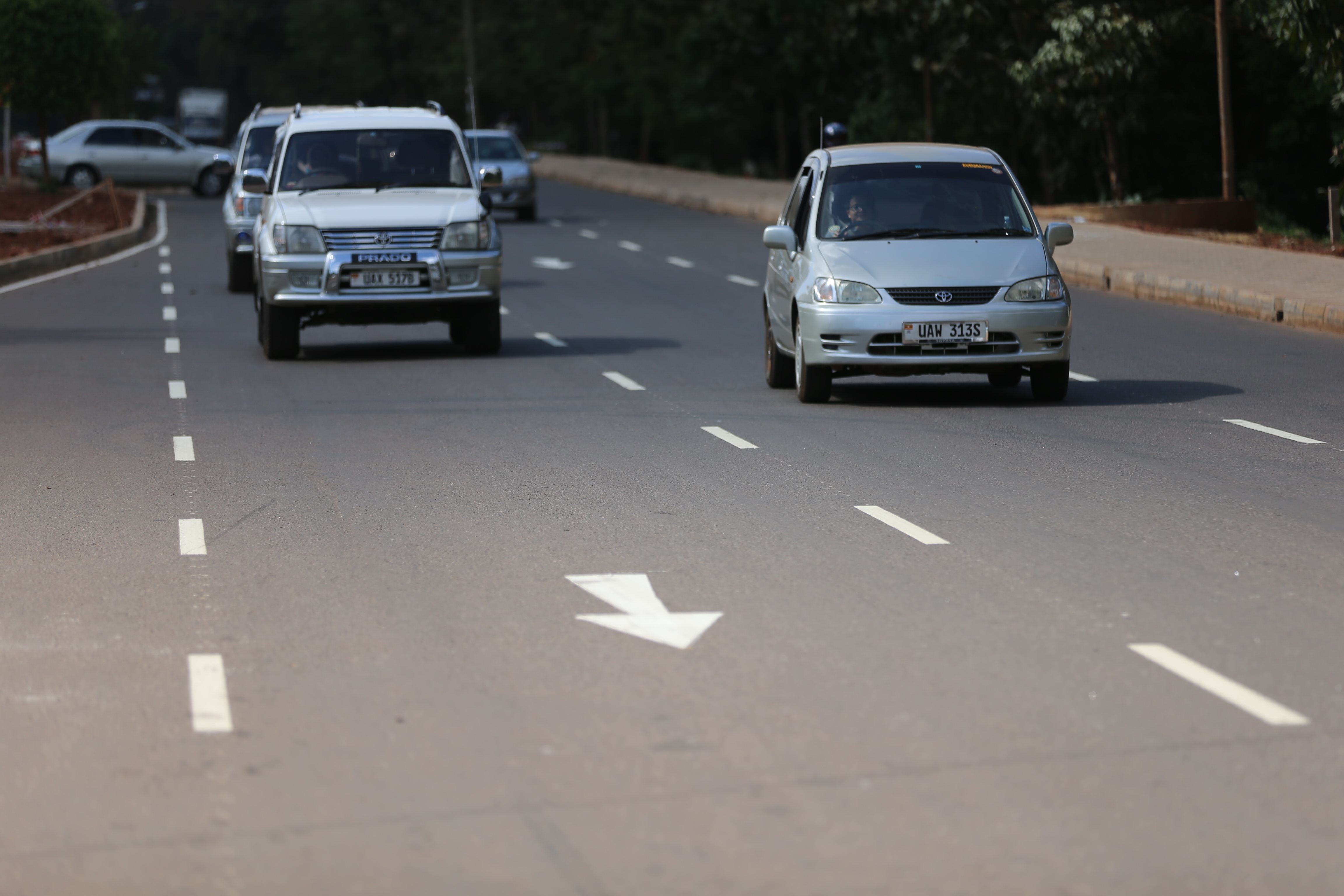 In just two years, the face of Kampala city is gradually taking shape with seven major roads and junctions nearing completion. Similarly, priority drainage systems are in place to reduce flooding in the city.

These roads and junctions are multiple lanes fitted with the state-of-the-art traffic control signals, signage and pedestrian walkways. All these achievements were registered with funding from the World Bank and the Government of Uganda under the Second Kampala Institutional and Infrastructure Development Project. The five-year project worth US$183.7 Million is implemented by Kampala Capital City Authority-KCCA.

"We are proud to announce that construction and rehabilitation works of the first phase of this project is on track. About 95% of civil works at Fairway, Kiira and Kabira junctions are completed," said Charles Tumwebaze, the Project Coordinator. "Additional road construction is planned on a number of priority roads in Kampala but compensation for right of way is still a major bottleneck. Because of this, the team has rigorously engaged community leaders and residents to agree on alternative compensation modalities."

Conversely, the Government of Uganda has financed and constructed 31 community drainage channels around the city in the past two years. These have considerably reduced flooding around the city. The channels are maintained and de-silted regularly by KCCA. Worth mentioning is the Drainage Master Plan which is now updated to guide the construction of 65 kilometers of drainage in Kampala by 2019.

The World Bank Task Team Leader, Martin Onyach Olaa affirmed that, "Substantial progress has been made in this project with simultaneous construction work on seven road sites stretching over 38 kilometers and community drainage channels." In his review of the project's operations, Onyach Olaa said, "Looking ahead, I advise the team to ensure that relocation of utilities and compensation of properties along the project area is hastened, to avoid delays in executing road and drainage works."

Innovation in Handling Compensation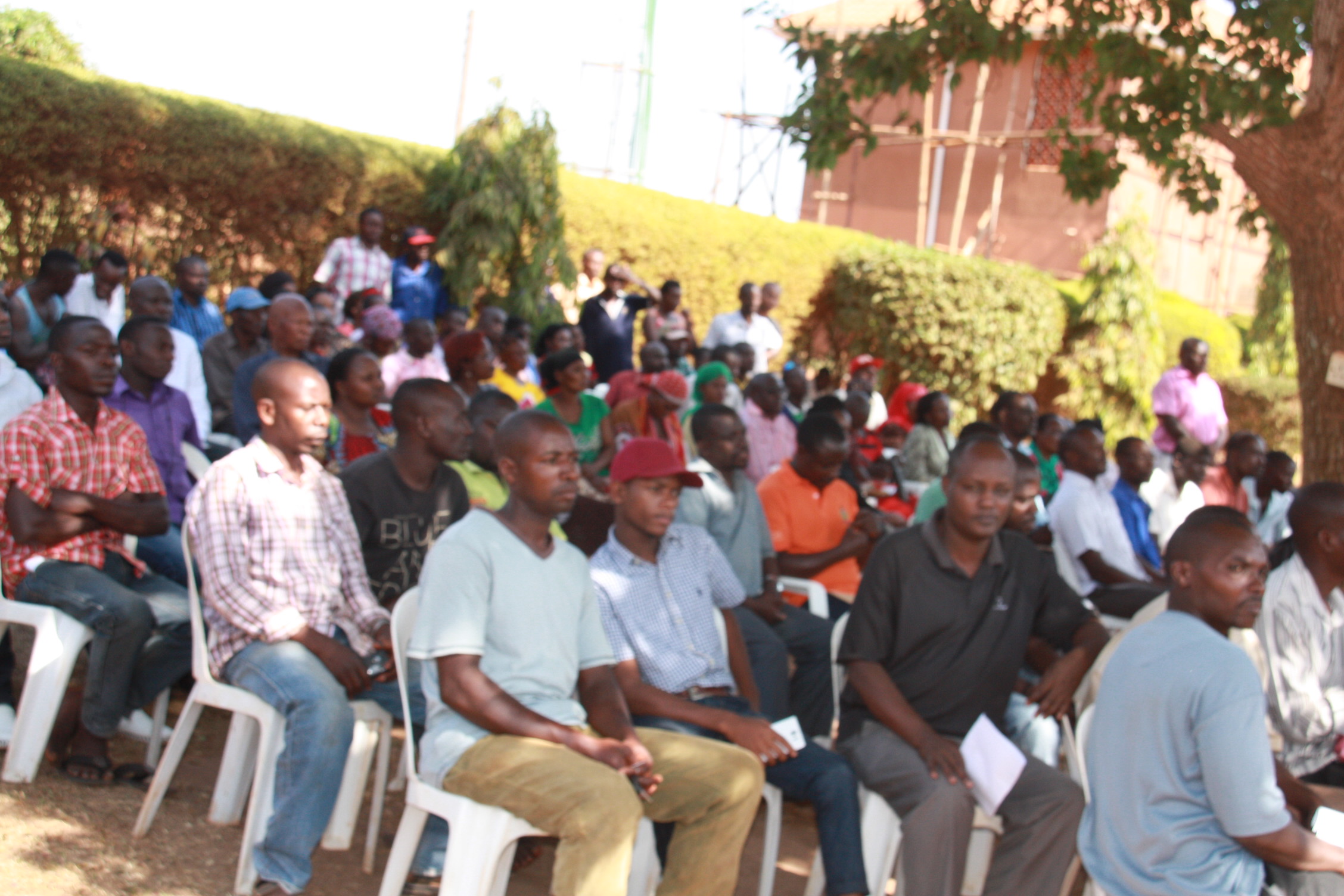 This project is implemented in a heavily populated urban area, and therefore takes into account social safeguards to prevent and mitigate undue harm to people during the development process. The project is managing the challenge of acquiring land for associated civil works.
As the saying goes, 'cut your coat according to your cloth,' the project has generated innovative ways of handling compensation. In consultation with community leaders and residents, it was agreed that properties which are severely impacted by the project shall be compensated. Whereas, residents with minimal impact on their properties such as moving of a perimeter wall, fences or driveway, agreed to offer some of their land in-kind. The project will pay for the cost of relocation. Before construction starts, each property owner assents to a special memorandum of understanding with the project. So far, three communities have willingly consented to the project to start construction, namely Acacia Avenue-Kololo, Kulambiro- Nakawa and Bunamwaya.
A prominent community and cultural leader, who is also a retired Engineer, the former Prime Minister of Buganda Kingdom, John Bosco Walusimbi said, "I appeal to all of us residents to make a decision to get our road constructed. The good news is that the World Bank has released money for construction. But this money is only available till 2019. As a retired Engineer, I am aware that contracting a construction firm alone will take close to six months. So we must willingly agree to clear the team to start construction."
This innovation was mostly motivated by the fact that designs for most roads are ready and funding for construction from the World Bank is available. Secondly, all compensation of properties in the project area is financed by the Government of Uganda, yet the Government currently has difficulty in securing required funds for compensating communities in nearly thirty proposed construction sites. In addition, benefits accruing to infrastructure such as increased property value, inspire communities to willingly endorse the start of civil works.
In each community engagement, the project team shares relevant project information, as well as an update of ongoing and planned civil works.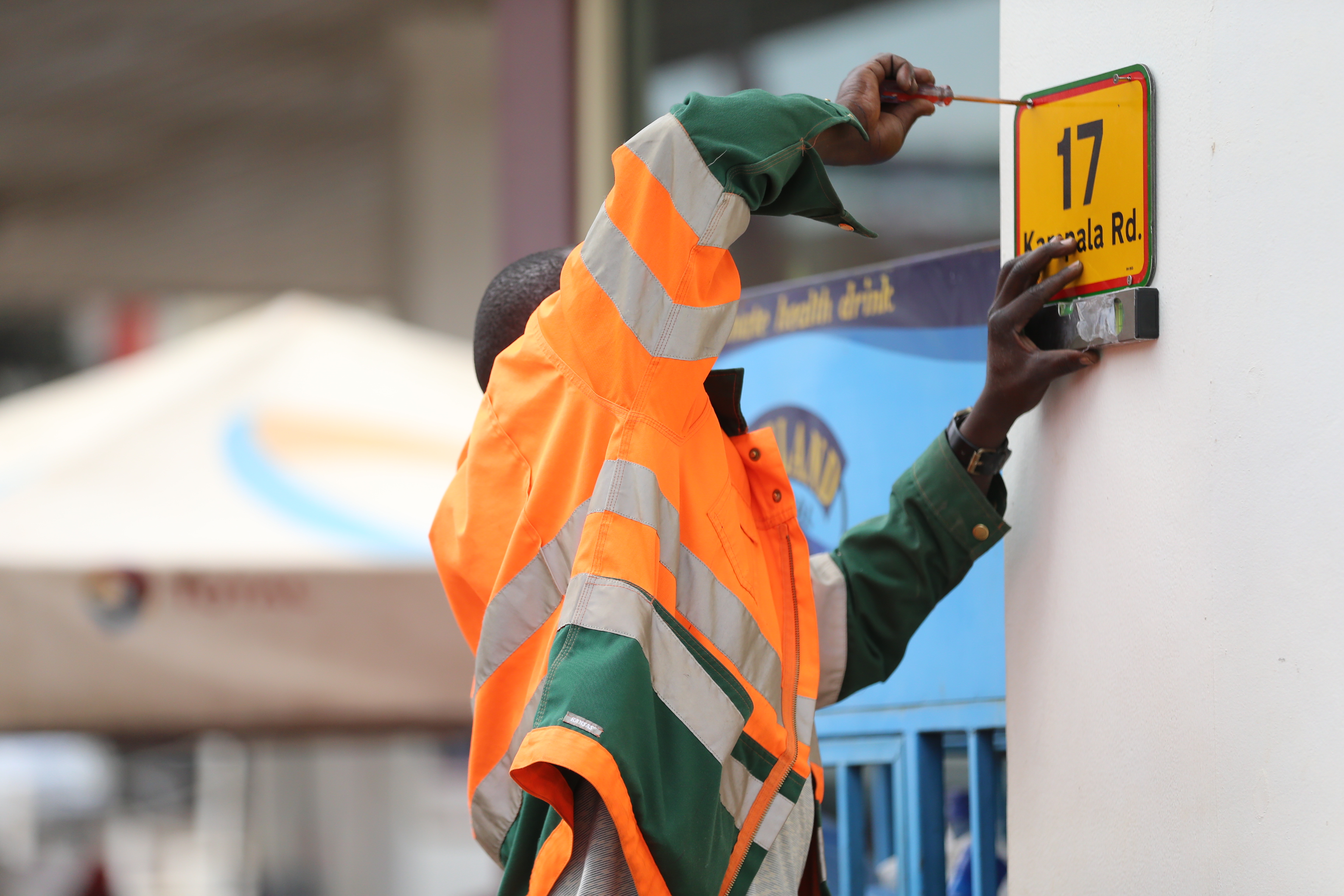 Additional Progress
The project has made impressive strides in providing institutional support to Kampala Capital City Authority. It is getting easier to locate houses and roads in the city with the ongoing road signage and house numbering exercise. Equally, the process of collecting and managing revenue within the city is now automated leading to a revenue increase of 3 percent in the last six months. The automated revenue collection tool which is now widely used by tax payers was popularized through community tax education sessions.
Exceptional Ways of Handling Grievances
Infrastructural projects are sometimes prone to grievances. It is against this background that the project has put in place exemplary instruments for handling any occurrences that may potentially disrupt project implementation. Furthermore, environmental and social safeguards are keenly observed in the operations of the project. All project activities are supervised and monitored by the project team. For instance, workers can report anomalies to a grievance committee and get feedback within two days. A 'private box' is also available in each construction site for communities and workers to lodge complaints.
Information Sharing
Information and knowledge sharing is a major component in the success of this project. The project is proactive in designing simple and factual messages on various project aspects to keep all project audiences informed. The project positions its milestones and achievements on various Websites, (Pls link to KIIDP Website) social media, print and broadcast media. Likewise, the team shares channels of recourse, coupled with running an interactive platform where inquiries or issues from its audiences are addressed.