Fairway Junction Ready
PUBLISHED — 9th, January 2017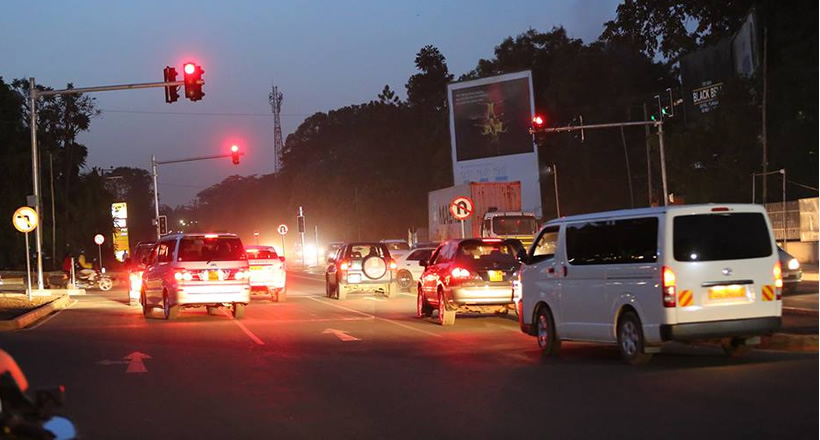 The dilemma most motorists and pedestrians face around Fairway Junction in Kampala is now abated. Today, the junction is fully functional with newly fitted traffic control lights.
The redesigned junction has improved the flow of traffic, reduced travel time, cut fuel consumption, and decreased car fumes to preserve the environment. This new junction connects Yusuf Lule, Sezibwa, Kafu roads and John Babiha road, formerly Acacia Avenue.

So far, the project has registered tremendous results since its inception. "About 96 percent of the works at Fairway Junction is completed," said Charles Tumwebaze, Project Coordinator, Second Kampala Institutional and Infrastructure Development Project-KCCA. "This includes all road construction and road marking, installation of road signs and traffic control signals. The only pending work is street lighting and landscaping, which the procurement process is being concluded."

Similarly, several roads and junctions are under construction around the City. These include Kira and Kabira Road nearing completion, Mambule Road and Bwaise Junction, and Makerere Hill Road. The construction of Bakuli – Nakulabye – Kasubi Road is in the pipe line. All roads will have clear signage, paved walkways and traffic signaling at major junctions.

These enormous road construction and rehabilitation works are funded by the World Bank and the Government of Uganda under the Kampala Institutional and Infrastructure Development Project. This five year project is worth US$183.7 Million. Its implementation started in May 2015 under KCCA.
Additional road construction is planned in the second phase of the Project in a number of priority roads in Kampala. Funding from the World Bank is available for construction work to start. However, compensation for land and properties in the road corridor is still a major bottleneck causing delays in starting construction. Engagements are however ongoing to secure the required land without compensation.