Stock Taking as KIIDP2 Nears a Close
PUBLISHED — 2nd, September 2021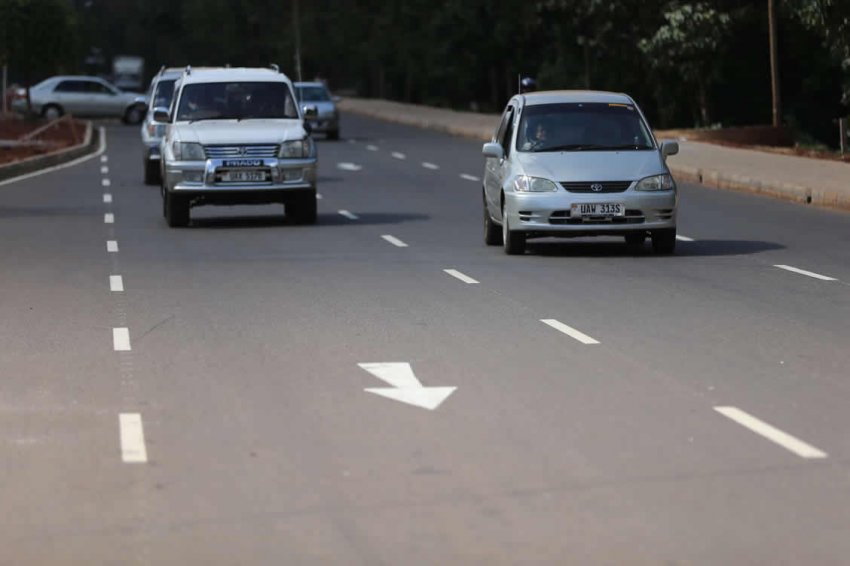 New Roads, Infrastructure, and Services Benefit Thousands
Over 10 major roads in Kampala were widened and tarmacked with signalized traffic junctions, paved walkways, solar street lights, marked lanes and traffic signs. This has improved commuting and reduced traffic congestion and time spent on the road, for thousands of people who flock the city for work, business and services.
These enormous road construction and rehabilitation works started in 2015 by Kampala Capital City Authority (KCCA) under the Second Kampala Institutional & Infrastructure Development Project (KIIDP 2). The project aimed to improve urban mobility for inclusive economic growth. Secondly, it aimed to enhance the institutional capacity of KCCA to deliver services to residents of Kampala.
The new roads and junctions to be completed this year – 2021, are John Babiiha road-Acacia (1.5km), Ntinda-Nakawa road (3km), Kulambiro Ring road including Najeera Link (5.5km), Kabuusu-Bunamwaya-Lweza (8km), and Lukuli road (8km). All these roads are tarmacked. What is currently being fixed and must be completed by close of the project in November 2021 are traffic signals, road lane markings, and road signage.
The success of the project is partially attributed to property owners who made personal contributions by donating parcels of land – about a meter wide for the construction of walkways and the installation of street lights. Hundreds of landlords from Kulambiro Ring road, Kabuusu-Bunamwaya-Lweza, and Lukuli road signed consent forms to permit road construction, but did maintain ownership of their property.
The project realised some savings from earlier planned works and used it to construct additional roads in order to improve connectivity in Wakiso district to ease traffic jams. These roads will be completed by close of the project. These are; Kasubi signalized Junction, Tuuba-Kungu Link in Kulambiro (1.2km), Bulabira Ring Road (1.2km) in Najeera connecting to Najeera Link. Bulabira link will provide an alternative route for residents of Kira Municipality. A number of access roads along Lukuli road and Kabuusu-Bunamwaya-Lweza were tarmacked as alternative roads to ease movement. This includes Ngobe-Katale Bypass which will be used by heavily loaded trucks as a diversion in order to avoid the steep section of the road near Seguku hill.
The first batch of roads were completed in 2018. Namely, Fairway junction, Kira road and Kabira junction, Mambule road and Bwaise junction, Makerere Hill road, and Bakuli-Nakulabye-Kasubi road.
Drainage Construction
In 2020, KCCA embarked on drainage channel improvement specifically; Lubigi and Nakamiro drainage channels. When it rains in Kampala, low lying areas are adversely affected by flooding. Properties are destroyed and lives lost. It is for this reason that KCCA is widening and constructing drainage channels to manage the huge volumes of storm water.
So far, water and electricity utilities were relocated, and some culverts constructed to divert huge volumes of waters along Nakamiro drainage channel. Sections of the channel are lined with concrete to ease the flow of water and cleaning. On the other hand, the progress of construction along Lubigi drainage channel is minimal due to pending compensation of properties and crops in Kawaala and Nabweru sections of Lubigi Channel. However, the channel section near Bwaise was excavated, filled with rocks, and partially lined with concrete. Overall, physical progress on both drainage channels is relatively low due to COVID 19, heavy rains and slow acquisition of land from people affected by the project.
Improved Service Delivery
The second component of KIIDP 2, is the institutional and systems development support which aims to strengthen the capacity of KCCA to deliver services to residents of Kampala. Under this component, KCCA streamlined and improved revenue administration with a projected annual income of UGX19 Billion; established an automated register for all properties and roads in the city; and created a city address system with streets named and buildings numbered to ease delivery of services.
Furthermore, KCCA designed a Multi Modal Urban Transport Master plan to guide and regulate public transportation in Kampala; KCCA updated the Drainage Master plan to guide investment and operations in this sector; and it established and equipped a Traffic Control Centre.
The Second Kampala Institutional & Infrastructure Project (KIIDP 2 has received satisfactory ratings from its funders following regular supervision missions. The close date of the project was moved to November 2021 to allow for the completion of works impacted by the COVID 19 pandemic.
The project is worth US$183.7 Million and it is jointly funded by the Government of Uganda and the World Bank.