LIGHT AT THE END OF THE TUNNEL: OVERALL ROADS AND DRAINAGE PHYSICAL PROGRESS AS OF FEBRUARY 2021
PUBLISHED — 24th, February 2021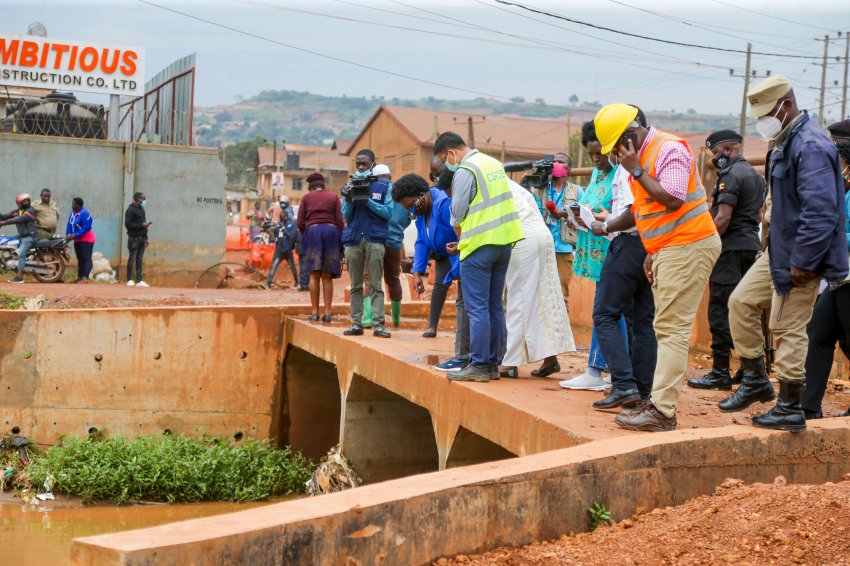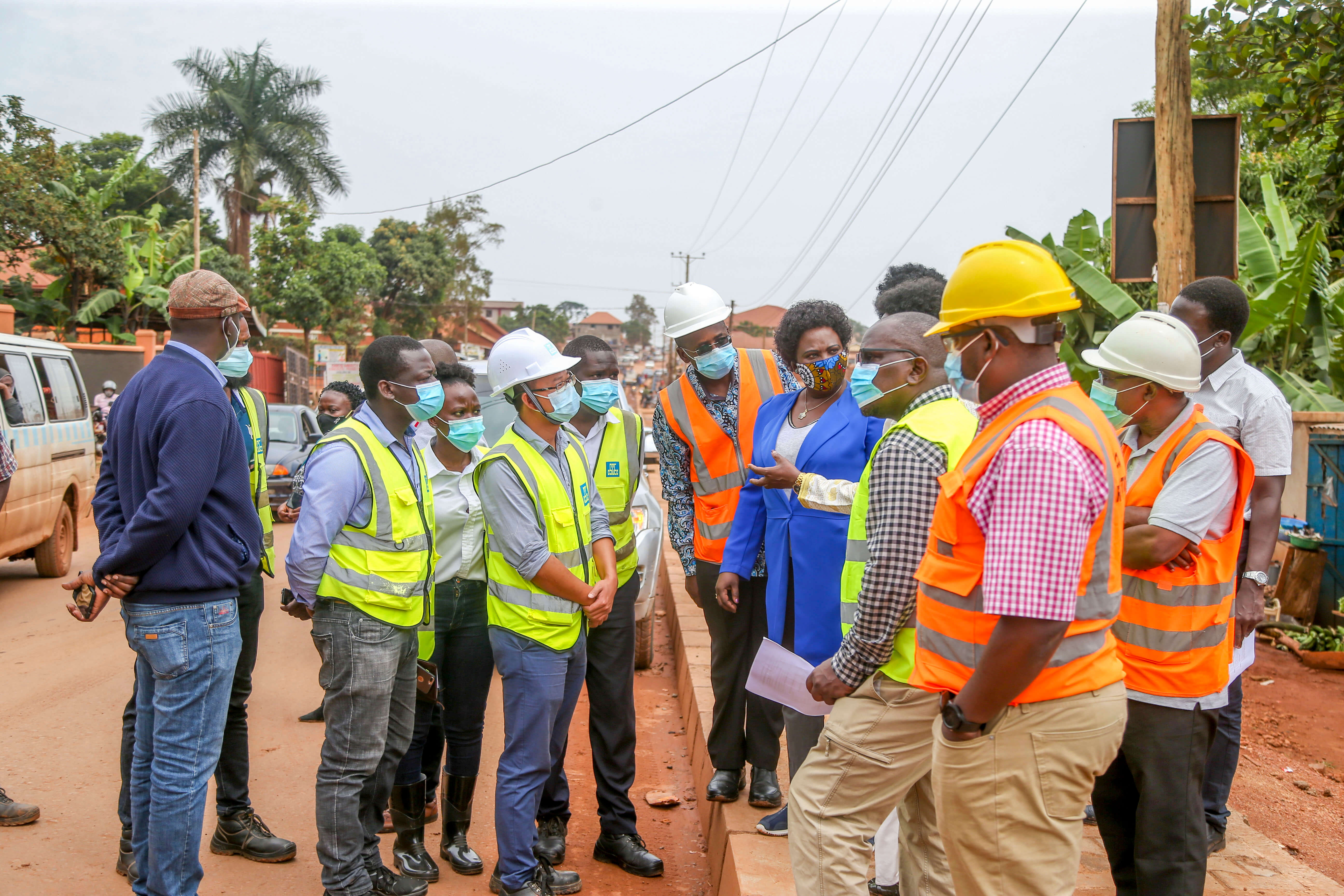 Construction works on five key roads in the city are in advanced stages of completion with a projected end date of June 2021. So far, all roads are motorable with base layers and road drainages in place. What remains to be fixed is the final layer of tarmac in addition to installation of traffic signals, street lights, marking of road lanes and the installation of road signage.
These roads include John Babiiha road-Acacia (1.5km), Ntinda-Nakawa road (3km), Kulambiro Ring Road including Najeera Link (5.5km), Kabuusu-Bunamwaya-Lweza (8km), and Lukuli road (8km). These roads are constructed by KCCA through the Second Kampala Institutional & Infrastructure Project (KIIDP 2) financed by the Government of Uganda and the World Bank.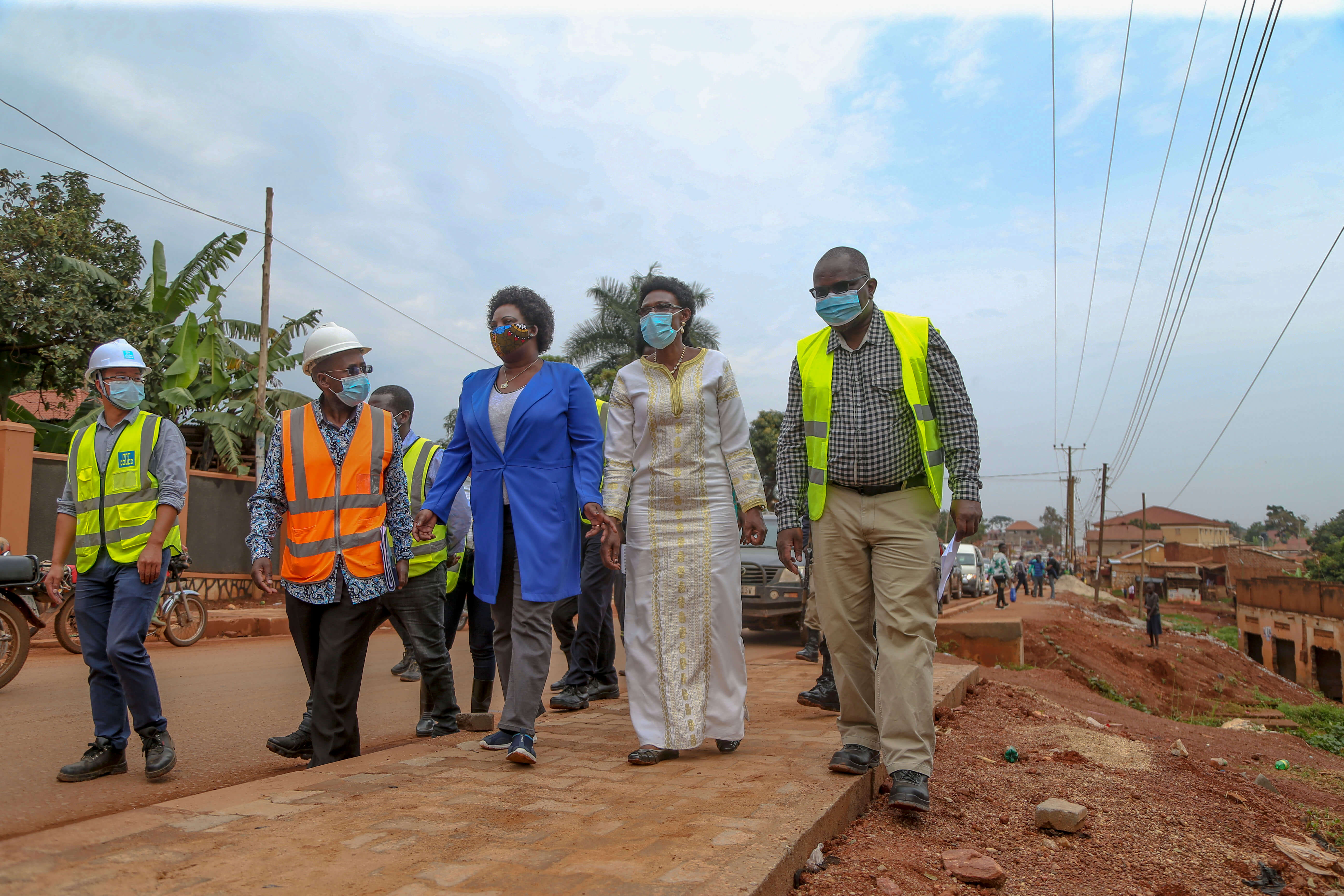 Currently, the contractors are installing middle islands, paved walkways, restoring access roads and drives on all sites. Having started in May 2019, the projected completion date for these works is end of June 2021. The new roads will improve urban mobility and reduce traffic congestion in the City.
The project made some savings from earlier works, and will construct three new roads using new firms by June 2021. The roads are Kasubi Junction, Tuuba road in Kulambiro (1.2km), Bulabira Link (1.2km) in Najeera connecting to Najeera Link. Bulabira link will provide an alternative route for residents of Kira Municipality.
Drainage
The commencement orders for both Lubigi and Nakamiro drainage sub-projects were issued on the 24th of July 2020. To-date, both campsites have been substantially established and physical works started. The projected completion dates are November 2021 for Lubigi Channel and, July 2021 for Nakamiro Channel. The drainage works are funded under the KIIDP 2, financed by the Government of Uganda and the World Bank.
Scope of Works
I. Construction of Drainage Improvement Works for Lubigi primary channel (2.58km) in Bwaise. The Project's scope of work includes;
Relocation of utilities
Lining of the channel from Bombo road to Hoima Road. The downstream section from Kawaala bridge to Hoima road shall be widened to about 90m
Construction of access ramps
Construction of a Box Culvert at the confluence with Nakamiro
II. Construction of Drainage Improvement Works for Nakamiro secondary channel (3.28km) in Bwaise. The project's scope of work includes;
Relocation of utilities
Realignment, widening (on average 7m) and lining of the channel
Construction of six Box Culverts
Construction of pedestrian bridges
Construction of walkways
Landscaping.
Physical Progress
Progress on works in Lubigi include the ongoing excavation and rockfill between Bombo Road and Kawaala Bridge. While in Nakamiro the relocation of NWSC sewer lines and electricity lines is in progress. In addition, the project has started excavating the channels and constructing box culverts.
Similarly, the community downstream of Kawaala bridge along Lubigi Channel is being engaged to pave way for the drainage works while Project affected persons along Nakamiro drainage channel are being engaged to expedite demolition of the compensated properties.