At Mid-Term, Is There Evidence of Progress in City Infrastructure?
PUBLISHED — 17th, November 2017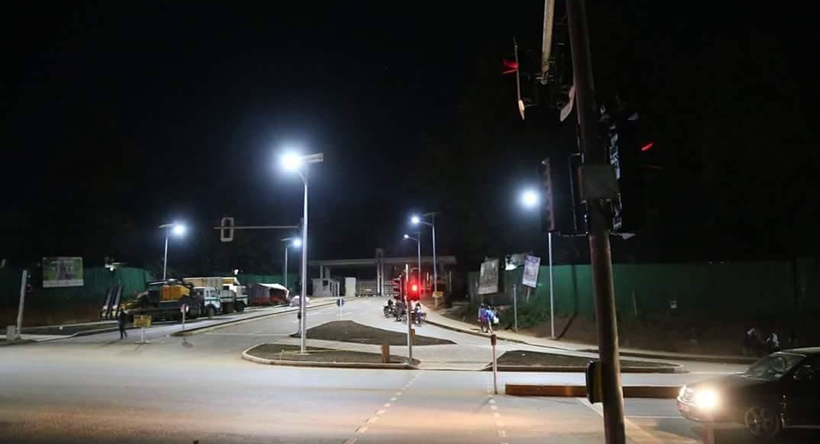 Makerere Hill Road Partially complete.
It is only logical to stop and take stock of an activity to ascertain it is on the right path. Likewise, plans for the remaining period of the project are defined at this point.
In this regard, KCCA will hold a one day Mid Term Review for the Second Kampala Institutional and Infrastructure Development Project (KIIDP 2) on December 13th, 2017. The objective of this workshop is to assess progress and to determine whether the Project is achieving its intended objectives.
It is anticipated that the outcome of the mid-term evaluation will guide future City infrastructure and institutional development programs. It may also result into the identification of funding gaps and opportunities.
Two reports will be presented for discussion by independent firms. The reports scientifically assess the quality and strategic relevance of the project. A comparison of the results achieved so far with the objectives and milestones expressed in the original project plan will be presented to key stakeholders at the workshop. KCCA will also utilize this opportunity to engage stakeholders on key issues concerning service delivery in the City.
Achievements
Over the past two years, the project has registered significant achievements. Through this project, several city roads and junctions were widened and constructed plus associated infrastructure for instance Fairway, Kira – Bukoto, Bwaise, Makerere Hill Road, and current works on Bakuli-Nankulabye-Kasubi road; A Multi Modal Urban Transport Master plan was developed; plus a Drainage Master plan is now updated.
More so, an automated register of all properties and roads in the city was established in Central and Nakawa Division; Revenue administration in KCCA was streamlined with projected annual income of UGX19 Billion; Meanwhile, a city address system was created with streets named and buildings numbered to ease delivery of services.
Challenges
However, the project encountered some challenges during its implementation such as delayed handover of road sections either because property owners are out of the country or properties have encumbrances such as mortgages and family wrangles. Other bottlenecks include delayed relocation of utilities, vandalism of infrastructure such as road signs, and more.
Performance Rating
Albeit the above obstacles, the overall performance of the project is rated satisfactory by the World Bank. This five year project started in May 2015 and is worth US$183.7 Million. It is funded by the World Bank and the Government of Uganda, and is implemented by KCCA in the five Divisions of Kampala.