Services

KCCA is mandated with provision of the Services in the city

Projects
Downloads

Latest Publications

General Downloads
Directorate of Physical planning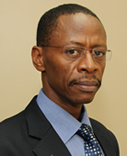 Moses Atwine Kanuniira
Ag. Director Phy Planning

To plan the development of the functional urban design, infrastructure and administer land management of Kampala city.
To ensure that the development in the city is organized and does not exert stress on the existing functioning infrastructures, the planning takes care of the overall planning of Kampala city.
Updating Kampala Structure Plan and Upgrading the Kampala GIS Unit
KPDP Draft Final Report
This report is the draft of the final report regarding the preparation of the Kampala Metropolitan Framework (KPDF) and Physical Development Plan (KPDP). The report presents the Consultant's empiric findings and recommendations for the development and planning of Kampala based on the data and information collected and analysed, the products of Stakeholder and Public Participation activities, and on Client and Steering Committee direction.
DOWNLOAD REPORT
KPDP Proposed Projects_CIP
A Physical Development Plan is by definition oriented to directing the physical development of a city. However, the plan is prepared and adopted to advance the social, economic and cultural development of the city and to enhance the Quality of Life of its inhabitants.
Moreover, a Physical Development Plan cannot be implemented purely by delineation of lines on the ground and enforcement. Implementation requires significant "on the ground" intervention, adequate financing and enabling administrative structures.
This report presents the Consultant's recommendations for comprehensive systematic, prioritised "on the ground" intervention, largely but not exclusively works and infrastructural development; and for their financing. Recommendations regarding the enabling institutional and administrative structures are presented in the KPDP DFR Section 15.
DOWNLOAD DOCUMENT